---
---
The Rook - Muzzle Compensator
---
---
A TAC compensator for the DisplacR series
---
Take 10% Off Your Next Order!
Join the team that's driving innovation. When you sign-up to receive updates in your inbox on our Field Notes, Flash Sales, New Arrivals, & more, we'll send you a code for 10% off your next order!
---
---
Product Description
---
The Rook from the DisplacR Series line of products is the most effective when you're concerned about your neighbors on the range. This incredibly flat shooting, entirely symmetrical muzzle device gets it's sleek name from the equally sleek design. The exhaust ports along the exterior radius provide incredible recoil mitigation while leaving minimal over-pressure issues around you. Your Rook is your castle.
Size: 2.02" x 0.84"
Thread: 1/2-28
Bore: 0.285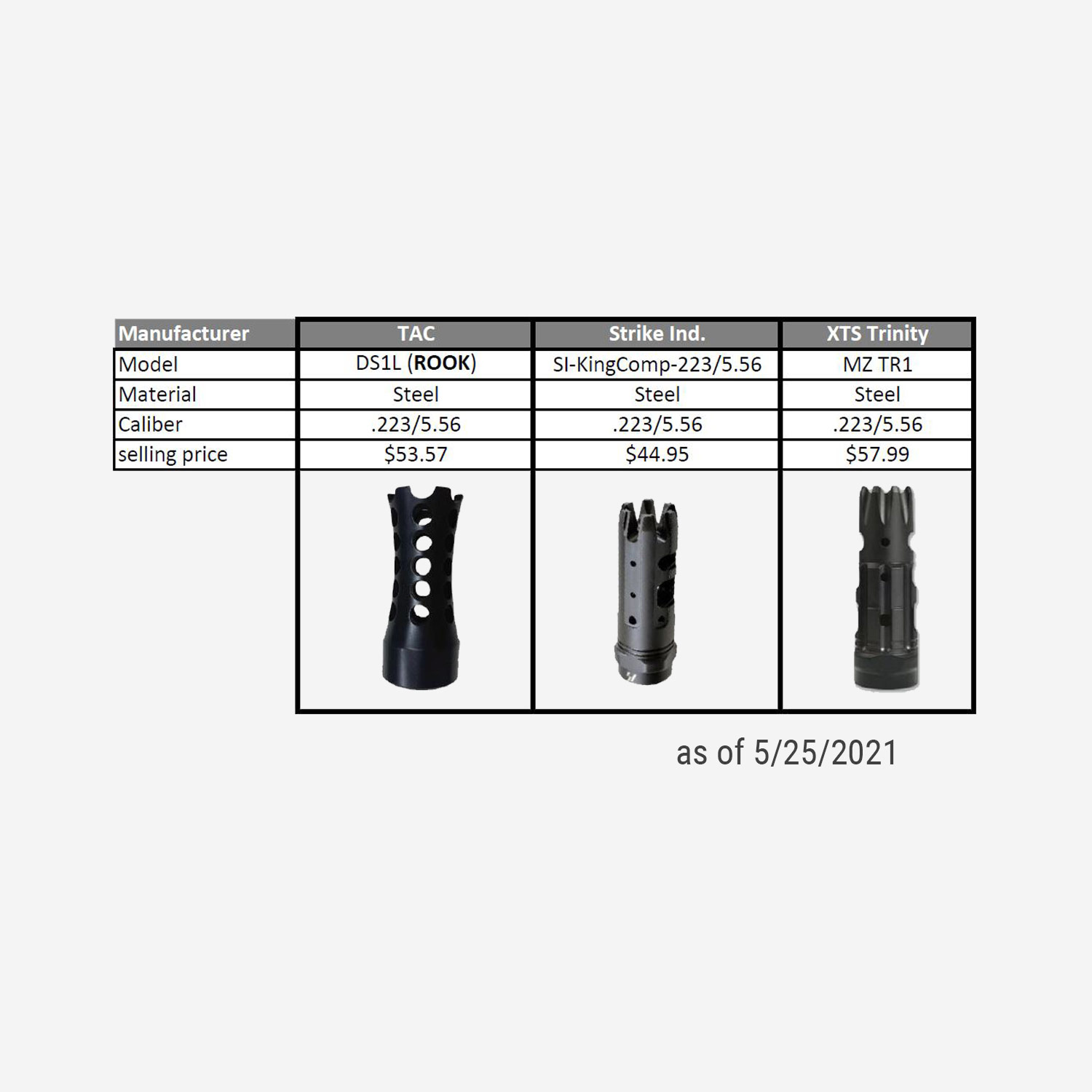 ---
Features
---
Manufactured of 4140 Kromite alloy in Black Nitride
Incredible recoil mitigation.
USA Made
---
---
---