---
---
Battle Gnome Compensator
---
---
The Battle Gnome from the DisplacR Series line of products is the most effective muzzle device on the market for felt recoil mitigation and management.
---
Take 10% Off Your Next Order!
Join the team that's driving innovation. When you sign-up to receive updates in your inbox on our Field Notes, Flash Sales, New Arrivals, & more, we'll send you a code for 10% off your next order!
---
---
Product Description
---
It was engineered by industry professionals who know the importance of making your gear work for you. This hollow chambered design allows for the rapid expansion and effective displacement of the hot gases from your rifle after each round has been fired. There are no directionalized ports forcing the muzzle to behave in an unnatural direction to the shooter. Follow up shots have never been easier.
Size: 1.87" X 0.88"
Thread: 1/2-28
Bore: 0.272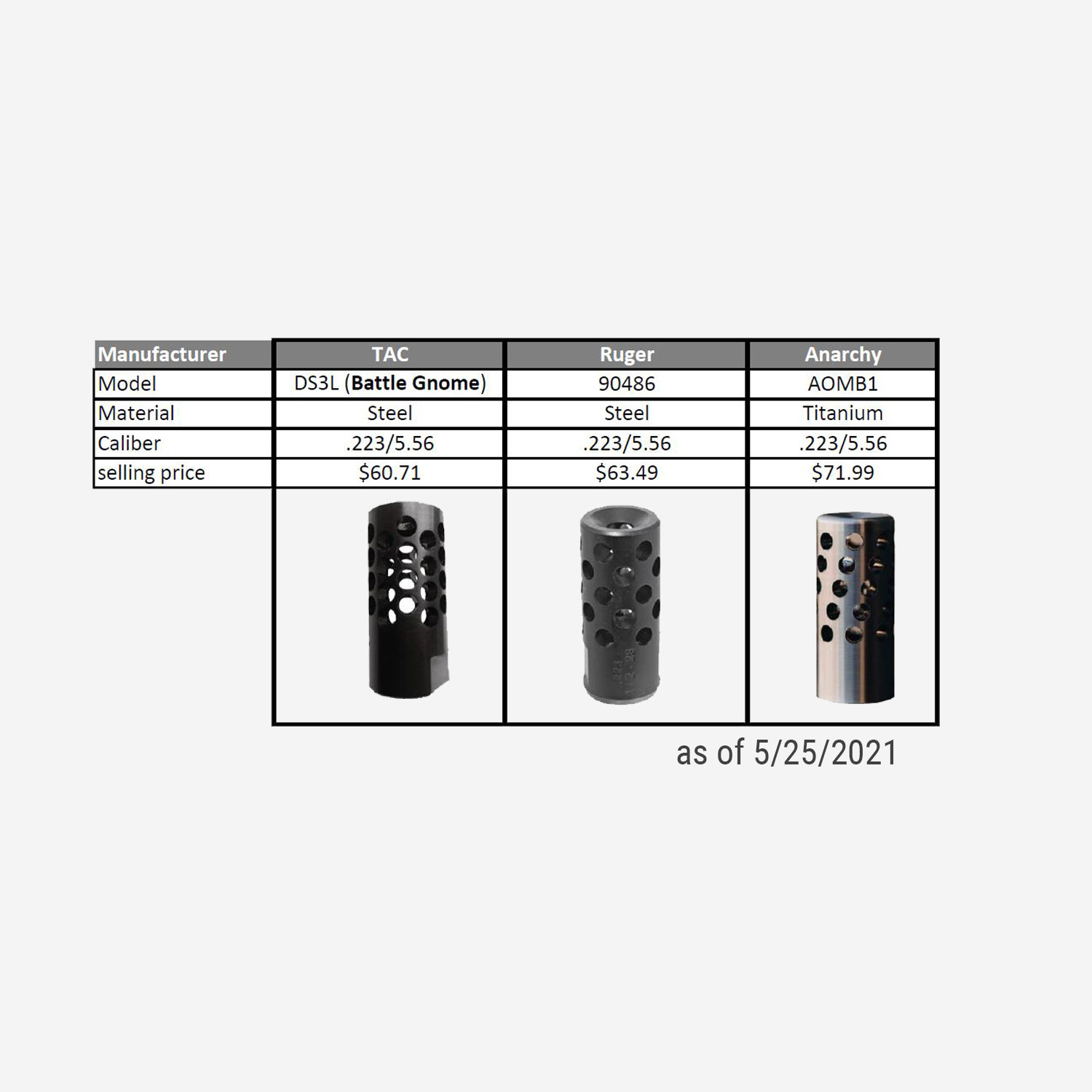 ---
Features
---
4041 Steel in black nitride finish
Great Look and Reliability
USA Made
---
---
---