---
---
G42/43/43X and 48 GHOST EDGE Connector
---
---
G42/43/43X/48 GHOST EDGE- Drop-in | FIXES THE 10LB. WALL OF RESISTANCE!
---
---
Product Description
---
The GHOST EDGE is the evolution of the drop-in style trigger connector. This is the best drop-in self-defense trigger connector for your Glock 42, 43, 43X and 48 semi-auto pistol.
We keep improving our trigger connectors to make you a better shooter. Better shooting means you win on both the one-way and two-way ranges. The GHOST EDGE is smoother, lighter and eliminates the GLOCK pre-travel bump. This bump or glitch is the first resistance you feel when the trigger bar bumps into the connector causing you to move the pistol offline, affecting your first shot accuracy.
We believe that this trigger control connector makes all others drop-ins obsolete. Once you try it, we know you will agree!
Special Considerations:
Fits only Glock 42, 43, 43X and 48.
Consult a gunsmith or armorer for installation.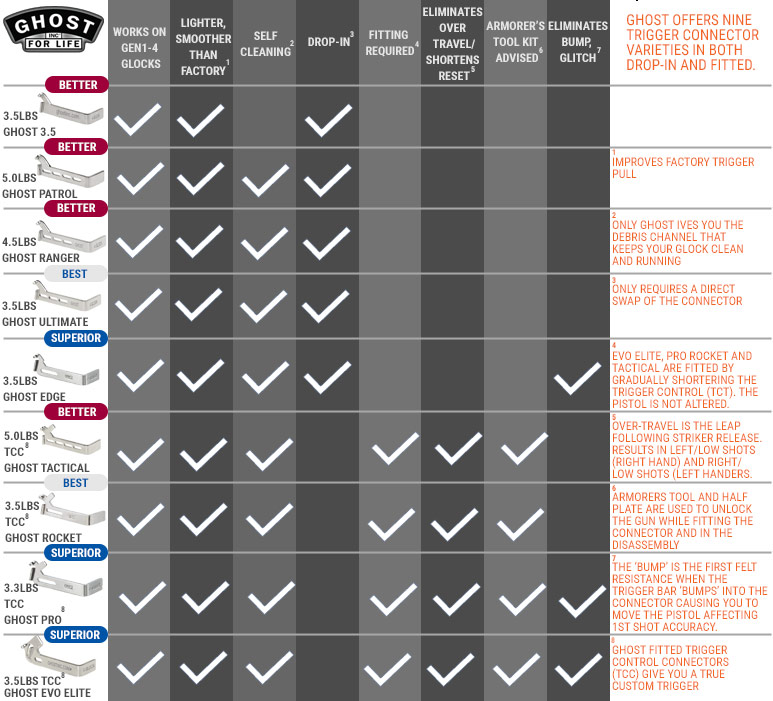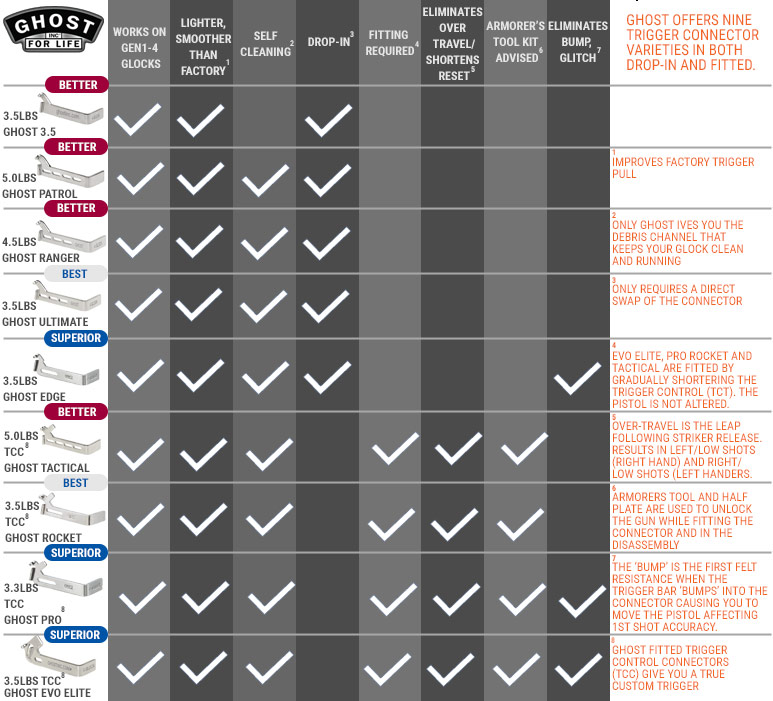 ---
Features
---
This Connector is For CCW Self-Defense.
This connector is compatible with 42,43,43x,48
Ghost Lifetime Guarantee
Made in the USA
---
---
Firearm Model
Glocks - see features for models
---