---
---
METAL FORWARD GRIP · M-LOK® MOUNT
---
---
An MLOK compatible forward control grip.
---
Take 10% Off Your Next Order!
Join the team that's driving innovation. When you sign-up to receive updates in your inbox on our Field Notes, Flash Sales, New Arrivals, & more, we'll send you a code for 10% off your next order!
---
---
Product Description
---
This angled hand stop can be mounted on your MLOK handrail. It is made out of 6061 aluminum finished with type III anodizing. The ruggedness and durability will prove itself mounted as a barricade stop, or mounted as an indexing point for a consistent control point. Recoil management is increased substantially which provides a better shooting experience. Comes with all required mounting hardware.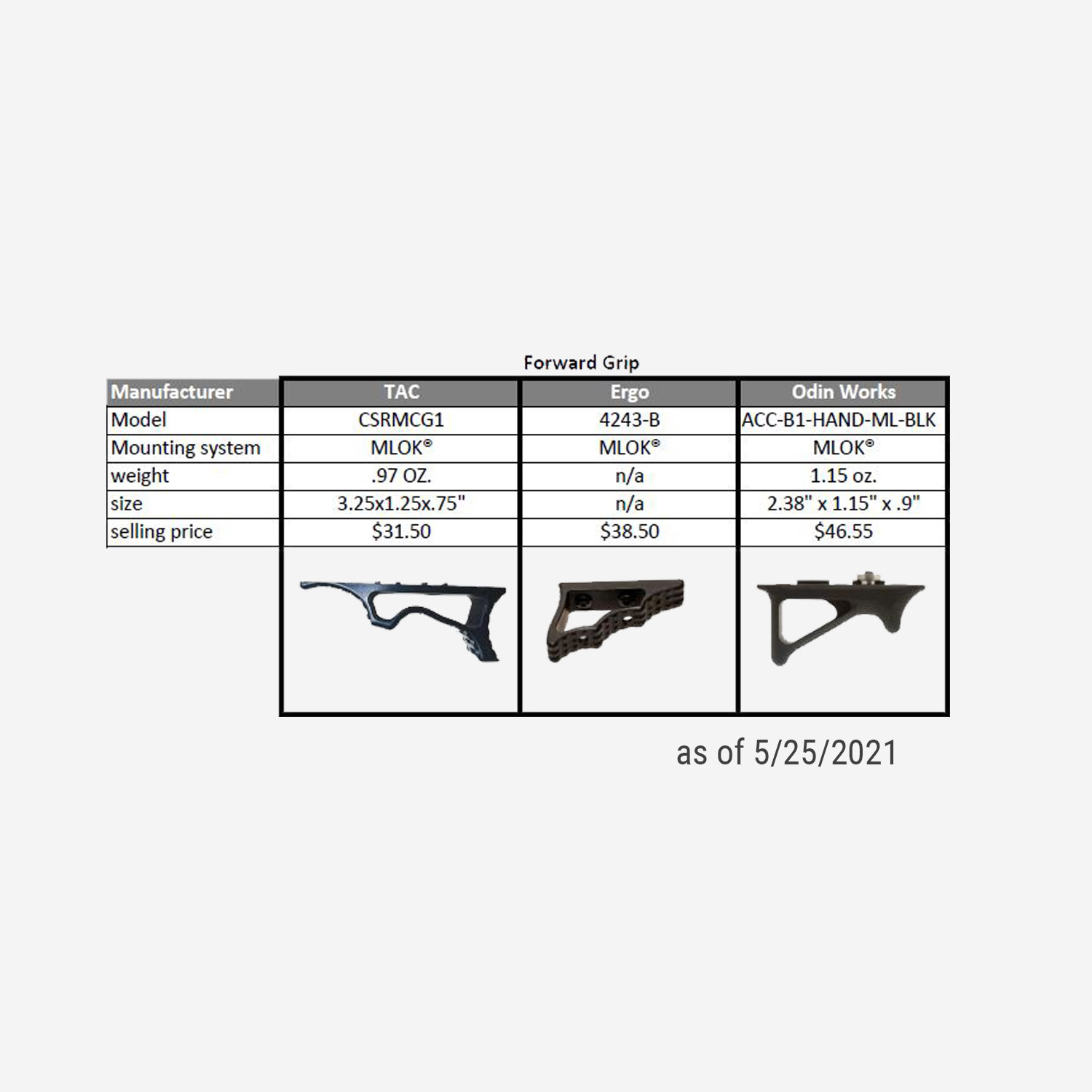 ---
Features
---
6061 Alluminum with type 3 anodizing
Comes with all required mounting hardware.
USA Made
---
---
---