For inventors, by inventors. Go Gear Direct is a marketplace built to help inventors launch new outdoor gear and firearm accessories as well as to provide access to proven, high quality gear by seasoned American Made brands.
---
I'm a sock snob.
I'll pay a lot for socks but will also drive 5 extra miles to save .03 for a gallon of gas. My wife is the same way when it comes to her hair, drive an hour away and pay WAY TOO MUCH for a hair job? Haha, I call it a hair job, because as a man I think she's getting worked over every time she goes to the salon. Scary thing is she'd pay more and drive farther. Heaven forbid she went to Supercuts for a similar result… in my humble opinion.
Do you care for your feet like you're a pro?
Your feet are the most important extremity to care for when it comes to hitting the dusty trail. Hiking in the summer and humping hunting gear in the fall and winter, we are all athletes if you think about it. When I'm heading up to the White Mountains to tackle the second hardest day hike in America or driving to upstate New York for Golden Eye, I'm up at 0100 and in motion by 0500. Whether I'm hiking or hunting I'm putting the hurt on my feet for big hours at a time just like the pros.
Everyone's take on feet varies but two things are vital for me. First, my feet must keep warm when wet and second, blisters must be avoided. Cold feet and blisters will ruin any outing in an instant.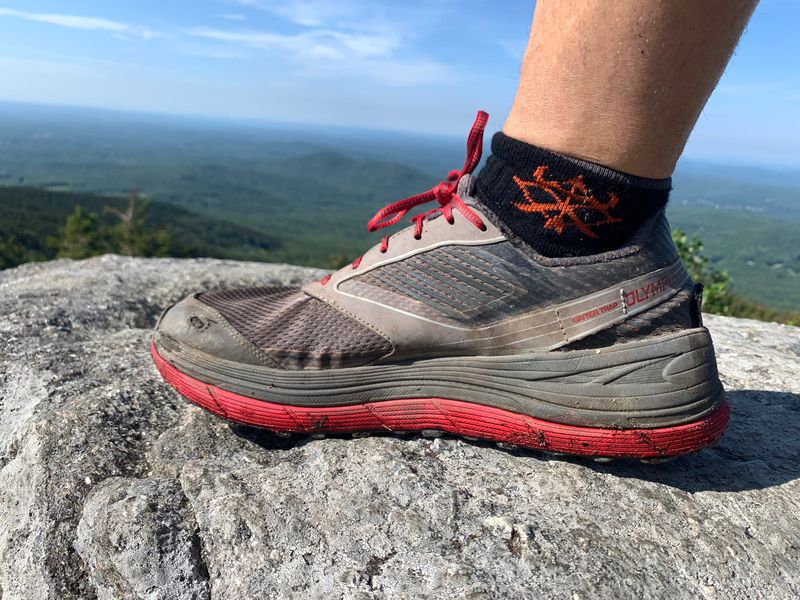 Ullerware is with you when you find your view

Introducing Ullerware
With that said, I'd like to introduce you to Ullerware. Veteran owned and operated… boom, done for me. I love being a Veteran and supporting VOB's (Veteran Owned Businesses). Well not done but VOB's will definitely get me to take a deeper look at their product. I met the owner of Ullerware, Bill Jarvis at this year's VFW National Convention in Orlando. Nice guy and a 20 Year veteran of Naval Special Warfare. He's been working in the outdoor industry for the last 10 years designing and developing cold weather clothing and gear for fulfilling Special Operations needs. You'd think everyone would be passionate about their product but they're not. Most owner operators are tired and living on the mouse wheel but not this guy. He started grabbing socks, turning them inside out and making me smell the wool. Ok, I jest, he didn't ask me to smell the wool but during his presentation I was so impressed I would have done just about anything he asked.
---
Material and Fit are the KEY
He went on to break down why Ullerware was an important piece of gear and not just a sock. All music to my ears to be honest. A man after my own heart as he said things like "All of our products are made in the US, others may tell you the same thing but their materials are imported. Not Ullerware, not only do we make our products in the US, we domestically source the wool and other materials." He also dove into the design with statements like "when a product grips the foot without constricting it, it becomes an extension of the foot within the shoe, it permits better functioning of the footwear and reduces the impact to the foot." And finally, "Üllerware products are born of the idea that Merino wool is the optimal material for next to skin garments and that by providing a durable blend, our products will wear better and provide the comfort and performance you demand."
Socks and underwear are the same for guys, I'm probably not going to talk to you about either at the gym but here I'd consider a safe space. You're not going to run out and buy these socks because of a fieldnote but hopefully, from one athlete to another, you'll at least give them a try. When your current sock isn't taking care of your dogs like they should, Ullerware can make a difference. Happy hiking, hunting and living!