For inventors, by inventors. Go Gear Direct is a marketplace built to help inventors launch new outdoor gear and firearm accessories as well as to provide access to proven, high quality gear by seasoned American Made brands.
---
The methods of gun cleaning will vary from fanatical to lackadaisical.
My approach is simple and to the point. A clean firearm is safer than one that is neglected. Ok, so what does neglected mean? Again, that will vary between shooters but I've been in a boat with a gent that never cleaned his shotgun. One day he took a shot that was followed by a crazy sound and some rust brown smoke coming from his barrel. In the seconds that followed I was looking for a blown up barrel and blood. That sealed the deal for me. A clean bore in between "heavy" cleans is a must do without fail. It literally takes seconds to do and you have some very cost effective, Made in the USA options. Here's three of our favorites.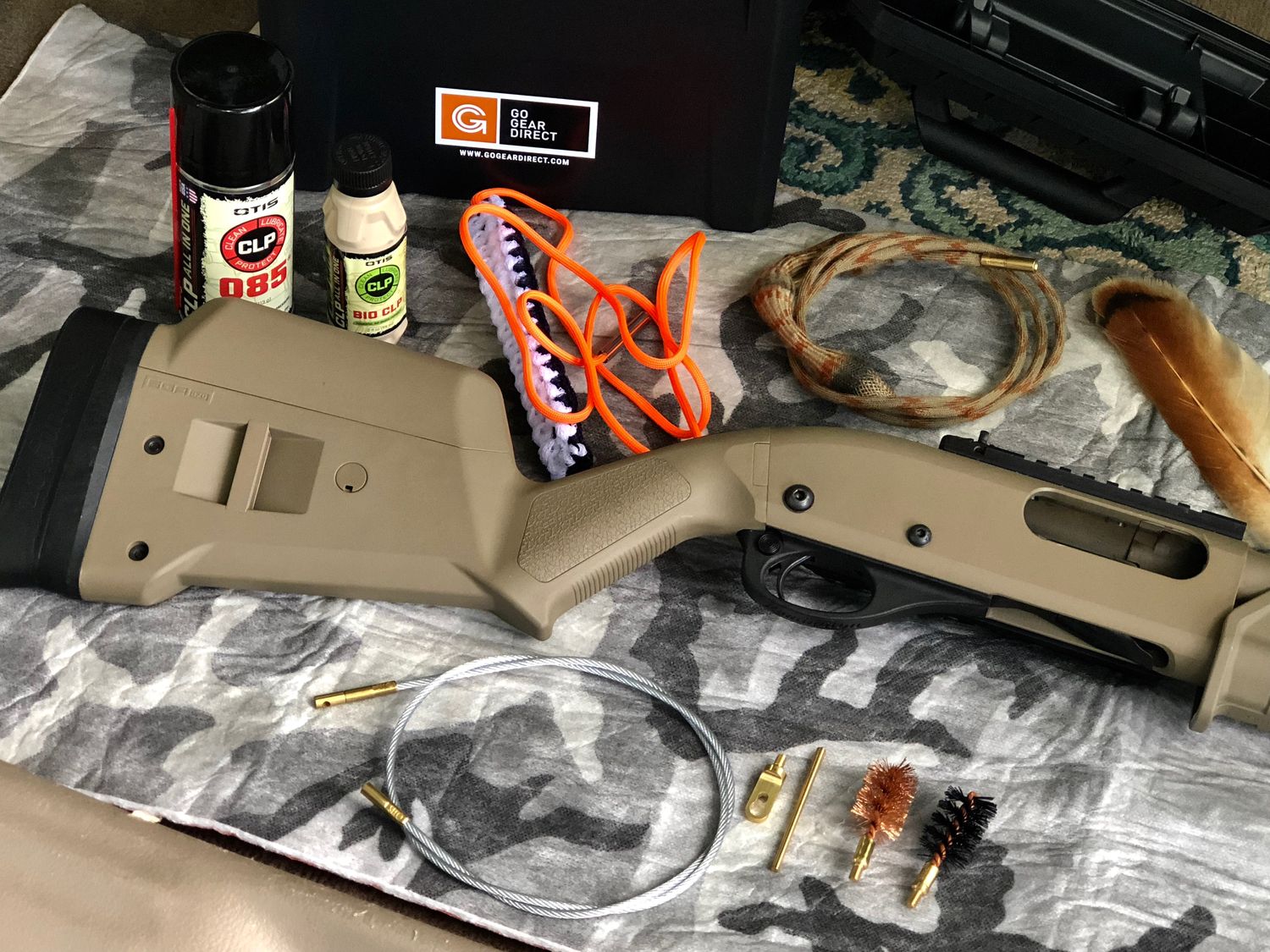 ---
This gravity fed, lightweight wonder is as simple as it gets. A small weight will carry and extra long cord down the bore and it's ready to work. Created using a "smart" nylon material, it thoroughly cleans with one or two pulls, depending on the condition of your bore. This is an easy choice when in the field, as no other options are necessary to achieve a quick and super effective clean! Proudly Made in the USA!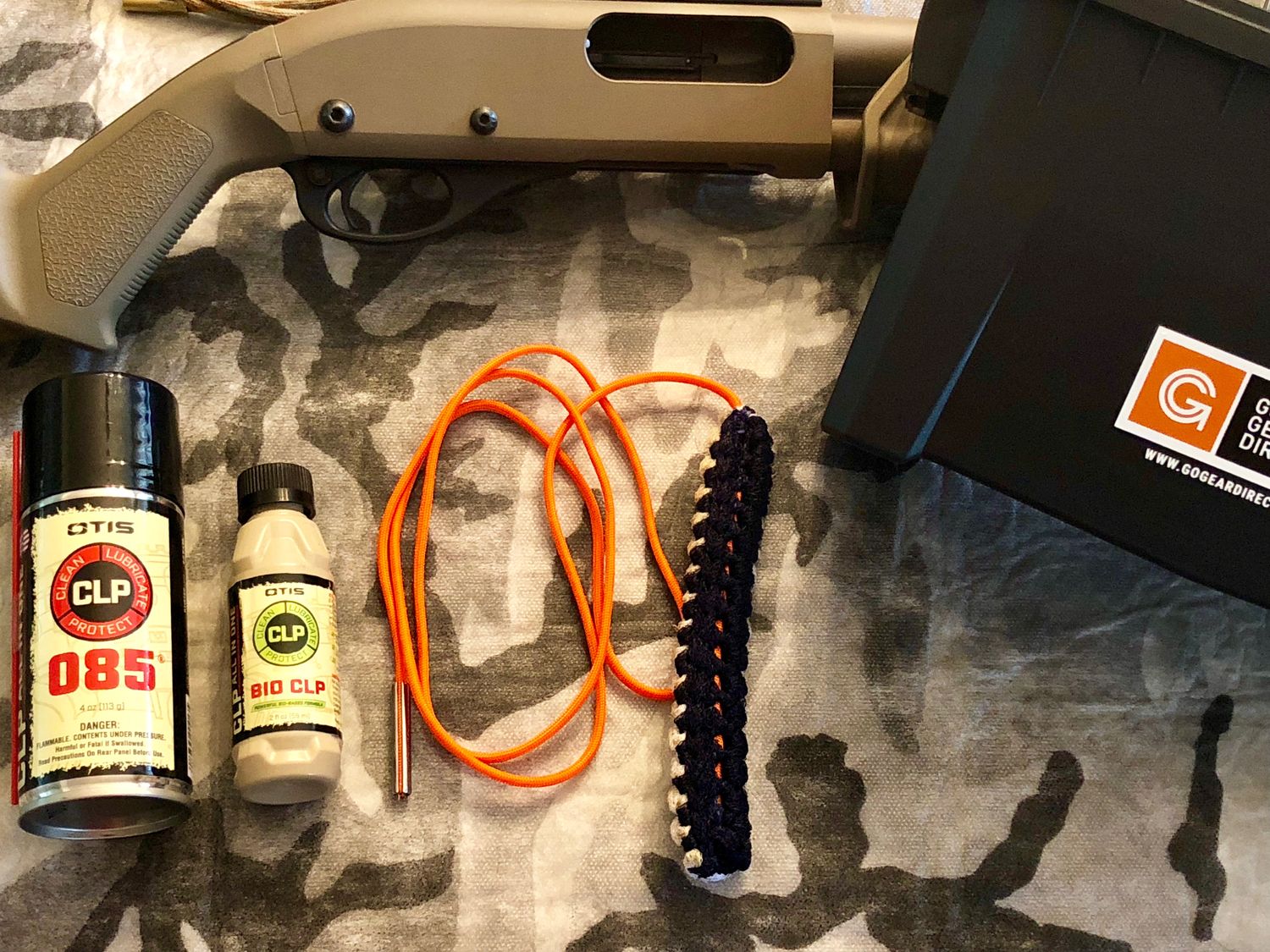 ---
The Otis Ripcord is caliber specific which simply means you'll need one Ripcord for each of your calibers. A neat addition to this product, setting it apart, is its ability to add a T-Handle for a little added leverage when pulling through the barrel or adding a bore brush or patch for a more aggressive follow up. This product was created to be used without gravity. It's rigid enough to be run into the barrel without pointing the barrel towards the ground. The braided Nomex® material can take up to 700 degree heat. A hot barrel is not an issue. The overall length is 36" with 10" of aggressive cleaning surface. Throw it in your pocket and it's ready when you are! The Made in the USA flag is flying on this product!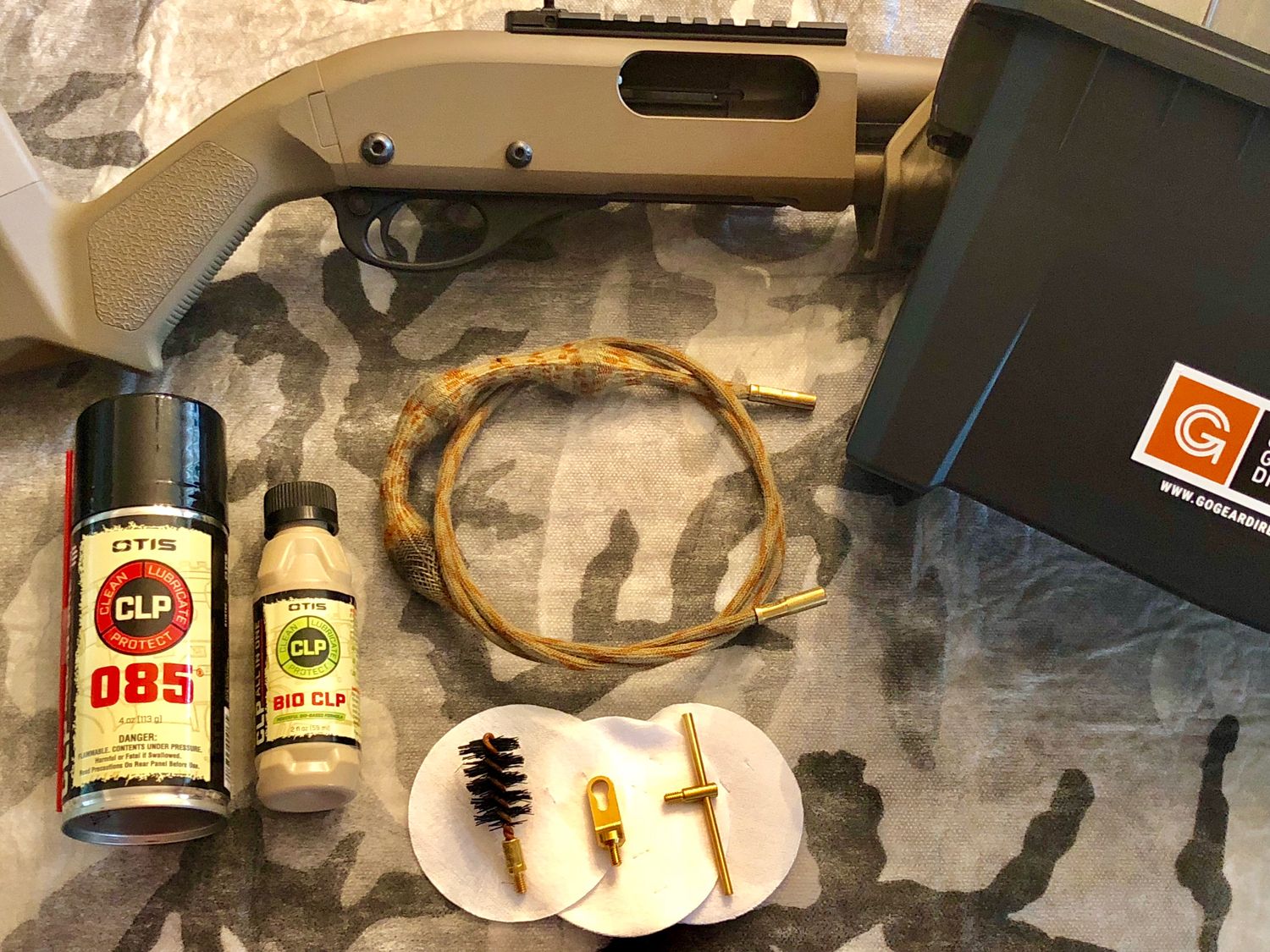 ---
Wrapping up our list is the Otis Cable Kit.
It's a product that is not caliber specific. Creatively designed to be used on multiple calibers with a simple switch of the bore brush. After using the bore brush, switch over to a slotted tip and pull your cleaning patch through! The cable is nylon coated to protect your barrel and comes in additional sizes to support cleaning pistols. The cable system is not dependent on gravity and can be used in any position. This is definitely the most versatile of our three cleaning options!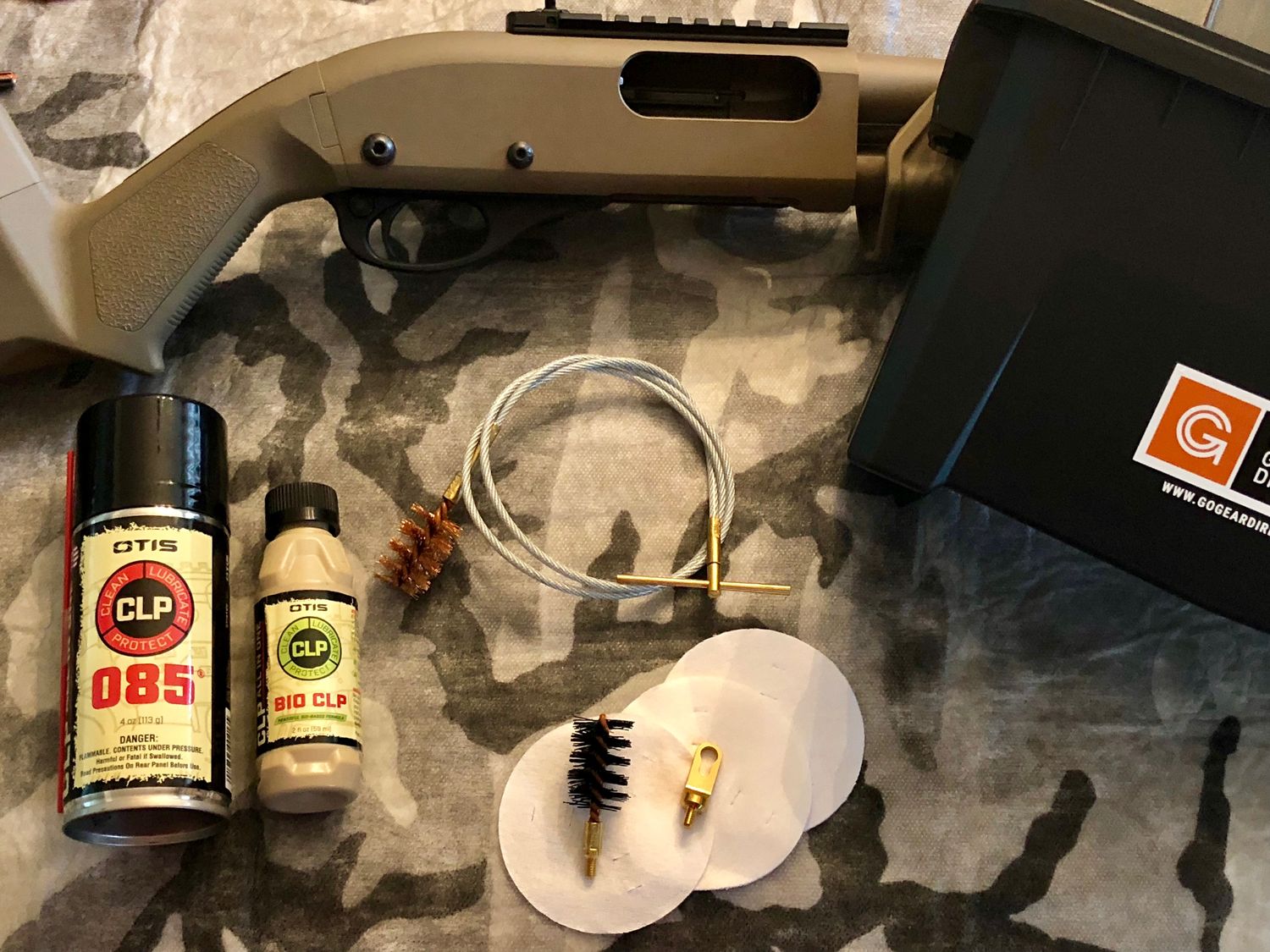 ---
We're big on choice and giving our customers multiple options to fit all their needs. All are great, simple choices to bring your firearm from the field to safe and clean. The choice is yours!