For inventors, by inventors. Go Gear Direct is a marketplace built to help inventors launch new outdoor gear and firearm accessories as well as to provide access to proven, high quality gear by seasoned American Made brands.
---
What will make the cut for our sport? What is true innovation that will provide a better solution to old and new problems? The Go Gear Direct Team is working with our partners to develop and support those innovations and we would like to share some of the interesting products we've recently noticed. Some are available now and others are in their early stages with launches within the year.
Massaro Holsters

One of the first Go Gear Direct finds – Massaro Holster Works. Eddie Massaro was not satisfied with the holster options so he designed and patented a better solution. Massaro Holster Works is a family owned and operated manufacturer of holsters located in Massillon, Ohio. They make a great product, with some really great features for your CCW firearm.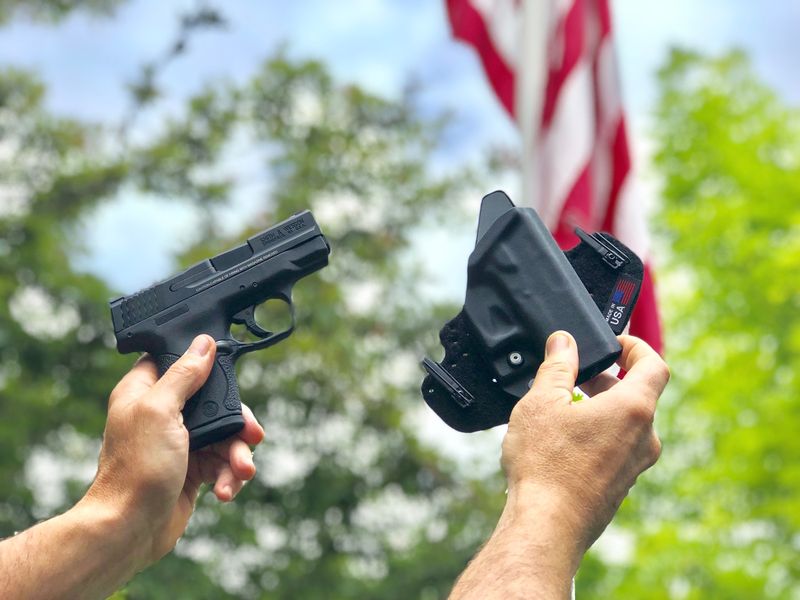 Infinite weapon adjustability in seconds allowing optimum placement of the backing pad
No tool required and no mechanical fasteners to lose, loosen or cause discomfort
Best quality, thick nap hook and loop material
Each holster features nearly 14 lbs/psi shear strength, equaling over 125 lbs of shear in free state, or 250 lbs while being worn with belt pressure
A high cycle life that has 2500K +on/off capability, until it loses 20% of shear strength
You can gear up with our selection of Massaro Holsters here: https://www.gogeardirect.com/brands/massaro-holster-works.html
Grayboe Stocks

For many years, the experts at Grayboe have been perfecting rifle stock design for precision shooters and hunters. They always start with the user in mind. What is the purpose? What are the goals? Along with their solid design process, they have perfected their proprietary formulation and manufacturing process. All their stocks are worthy but their latest introduction, the Ridgeback, goes a step beyond. Many folks have already reviewed their new Ridgeback with a particularly nice article by Roger Frame published June 12, 2018. As Roger points out, Grayboe has designed in some serious features:
Flat foreend
12 MLOK slots
3 ½ pounds
Integrated bubble level in the stock
Adjustable cheek rest
Butt pad Spacer System
Anodized Detachable Bottom Metal DBM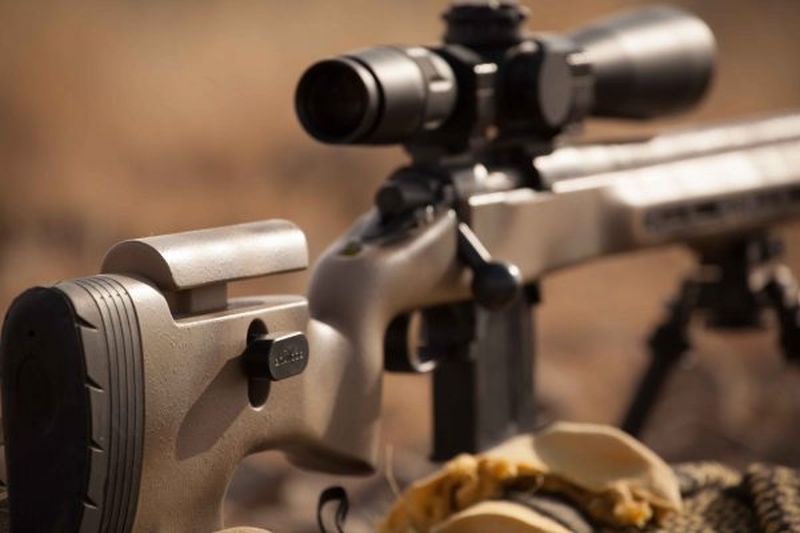 What Ryan McMillan, US Navy Vet and the Grayboe team have done is provide an American Made stock that allows you to quickly upgrade your game and zero-in.
Gear up with Grayboe here: https://www.gogeardirect.com/brands/grayboe.html
CKTactical
CK Tactical is a veteran owned, US based company bringing forth their first invention, a revolver speed loader. The design may seem intuitive, but it took guys involved with robotics to get it right. They incorporated robot tooling concepts to build in the flexibility that allows a single speedloader to work with most modern revolvers.
Patent Pending
Made in the USA
Compact universal flexible speedloader
Lightweight & compact speedloader
Durable and reusable
Currently designed for 5 and 6 shot .38 special and .357 magnum revolvers
Universal 5 shot fits most revolvers
Universal 6 Shot fits most revolvers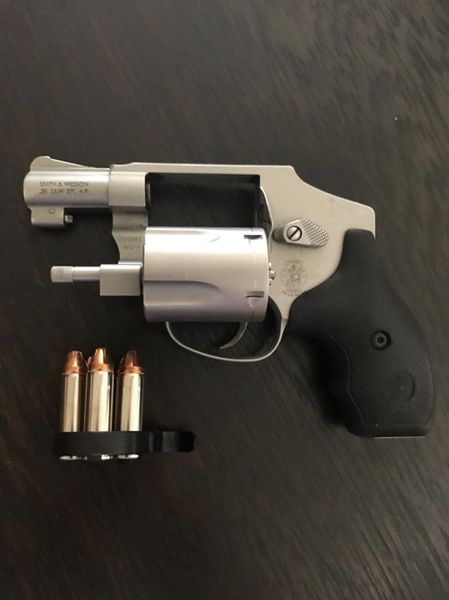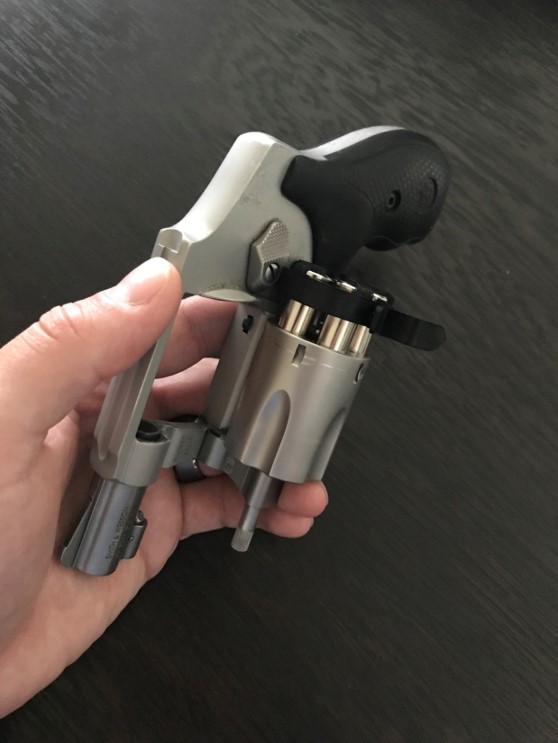 As you can see from the pictures above, they have figured out a better solution – smaller package of 5 or 6 rounds keeps you from looking like your weighed down with a large battery.
They are traveling down the path to launching it into production and bring it to market at a competitive price. If you want to get in line for their first production, comment on this field note and the Go Gear Team will add you to the list.
VARA
Another one that is ramping production and securing packaging. The VARA team has thought about how to provide security and quick access.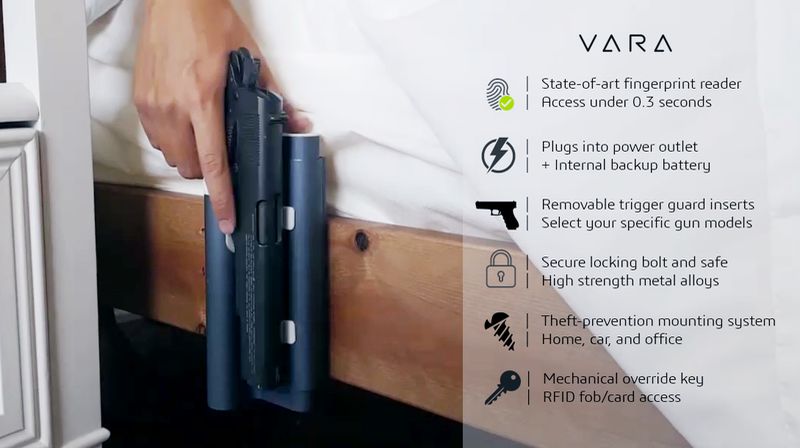 State-of-the-art fingerprint reader access under .3 seconds
Plugs into power outlet + internal backup battery
Removable trigger guard inserts select your specific gun models
Secure locking bolt and safe high strength metal allows
Theft-prevention mounting system home, car and office
Mechanical override key RFID fob/card access
Staying true to our mission of sharing the cutting edge of innovation, we are proud to present these companies to you. Helping new companies and new ideas get to you is what we enjoy doing the most. Please help us support these creative companies and help them find success in an ever changing shooting enviorment.
-The Go Gear Team