For inventors, by inventors. Go Gear Direct is a marketplace built to help inventors launch new outdoor gear and firearm accessories as well as to provide access to proven, high quality gear by seasoned American Made brands.
---
Snacks. I've learned that you and your 7-year-old can accomplish anything with snacks! I mean it. It's like "kid currency". Well, that and a sugary drink. The conversation went like this with my boy, "Hey, you wanna climb Mt. Washington next weekend? We can stop at the gas station first and grab a drink and some candy." Boom, done. This trip will always be one of the most memorable as a dad. We drove up to The Pinkham Notch Visitors' Center on a Friday afternoon. Leaving in the family mini-van about 4 pm, we got there around 10:30pm with games and food along the way at The Cracker Barrel.
I have a no electronics rule when we travel. It really can be challenging at times, but I try to adhere to it. He does pretty well, and we can chat for hours without fail.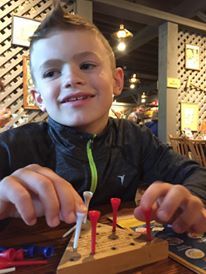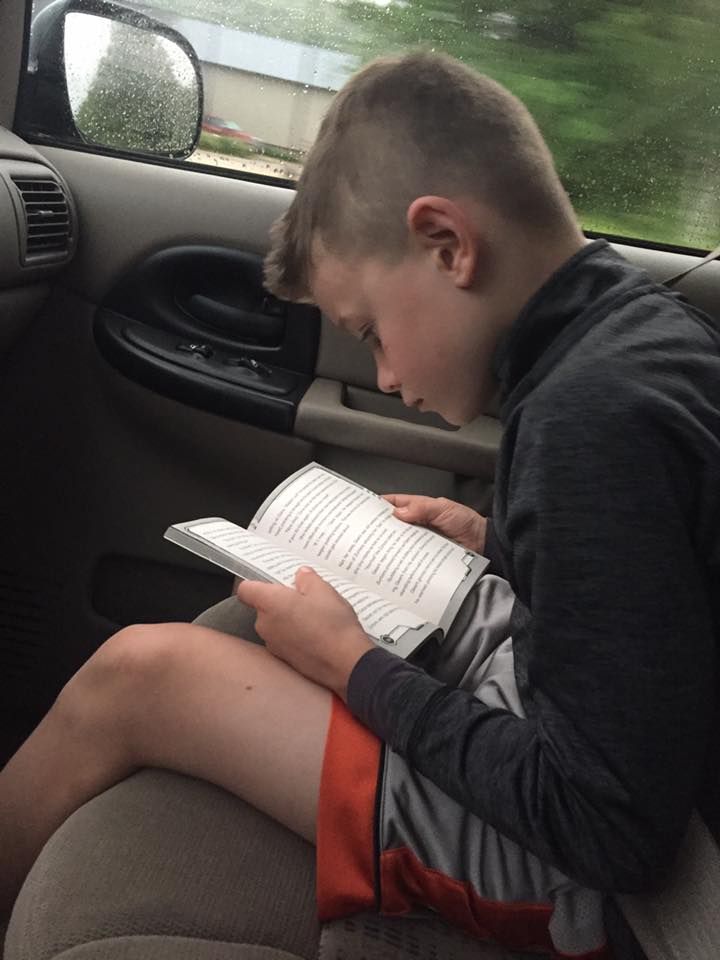 Once we arrived, we went into the visitor center's lower level to use the facilities. We were both pretty beat from the drive, so we were waiting until morning to check out our gear and grab our water. The beauty of the "uncool / real-cool" mini van is you can sleep in the back. For a kid, this is better than Disney World, at least for my kids who have never gone. With a 0530 wake up call, we couldn't have asked for a better day.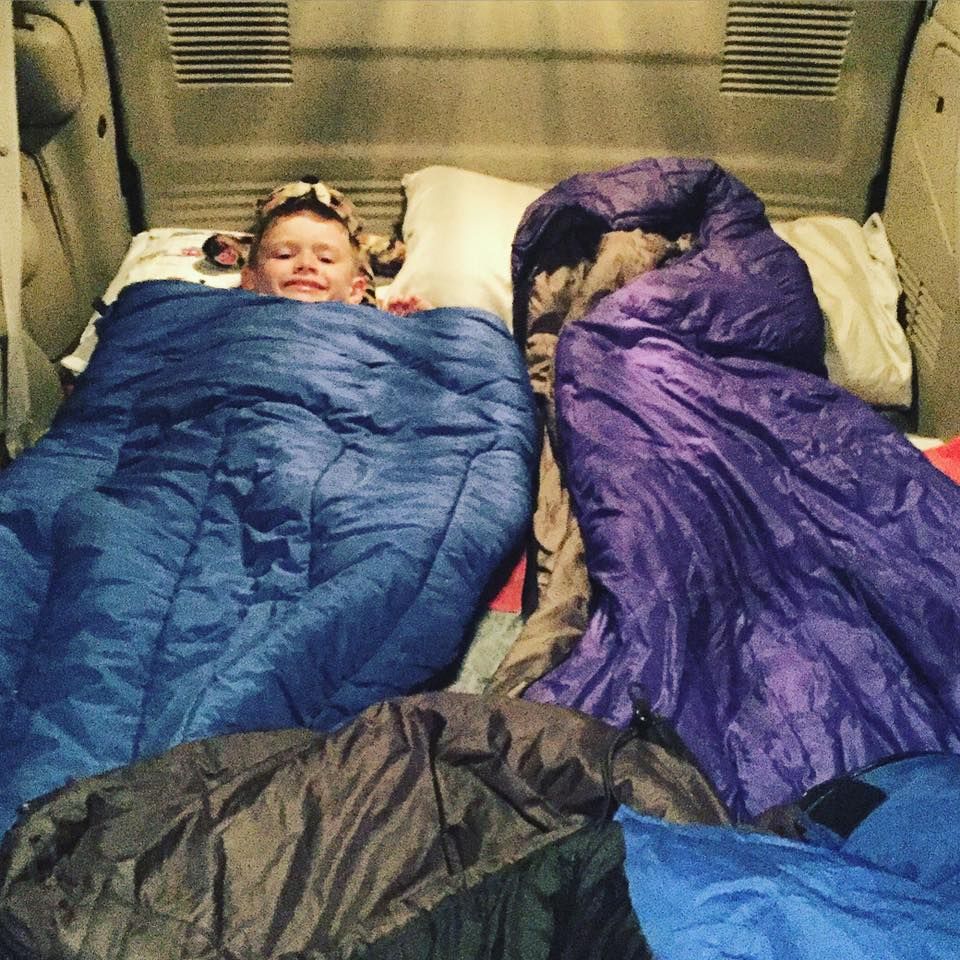 We got dressed, hit the head, ate breakfast and finally checked our gear. The most important thing for you to consider before tackling the Whites is the weather. If at this point there was even a slight inkling of implement weather, I would have bailed. Luke and his sisters have done smaller local mountains in New England like Mt. Greylock in Massachusetts and Mt. Monadnock in New Hampshire, always in fair, safe weather. There is nothing I wanted more than to see him summit, but never at the risk of his safety, comfort and a desire for him to enjoy the mountains. Taking all three kids on those trips will be another blog in itself.
Now is a good time to hit on gear and food. You really do not need a lot to make an adventure like this possible. I carry an ultra-running pack, but really any day pack will work. We both wear sneakers for our hikes. We use quick dry clothes, hats, gloves and a wind breaker. I carry basic first aid stuff, but nothing crazy. I got him a cheap water bladder to wear to get him used to using a little pack, but I carried a majority of our water. Snacks, snacks, snacks. Just in case you forgot. Things that are crunchy like trail mix, wheat thins and those cheesy things with the cheetah on the package. One of our favs is the apple sauce in the squeeze package. I also bring an electrolyte drink for him. Something that is sweet and feels like a treat. Remember that a young person just starting off can turn on you like a viper when tired or uncomfortable. Make it as fun as possible. They can toughen up when they go into the Marine Corps. Off we go.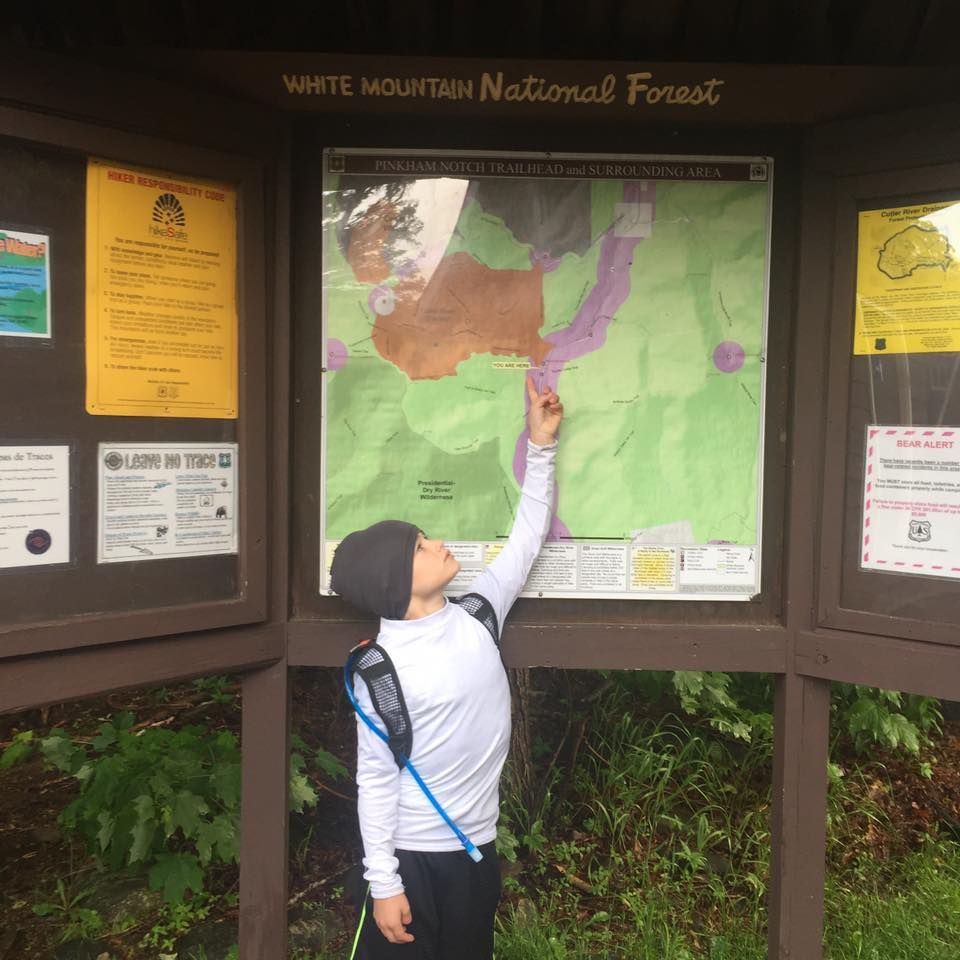 The round trip up to the summit and back is about 8.4 miles. After leaving the visitor's center you have a pretty good 2+ mile gradual climb up The Tuckerman's Ravine Trail unit you fork with Lion's Head Trail. Along the way the trail is prepping you for some of the challenges and beauty. We took it slow here to get warmed up and save some energy. The trail is challenging even at this point for a 7-year-old. I made sure he stopped to smell the roses along way and enjoy his sugary drink.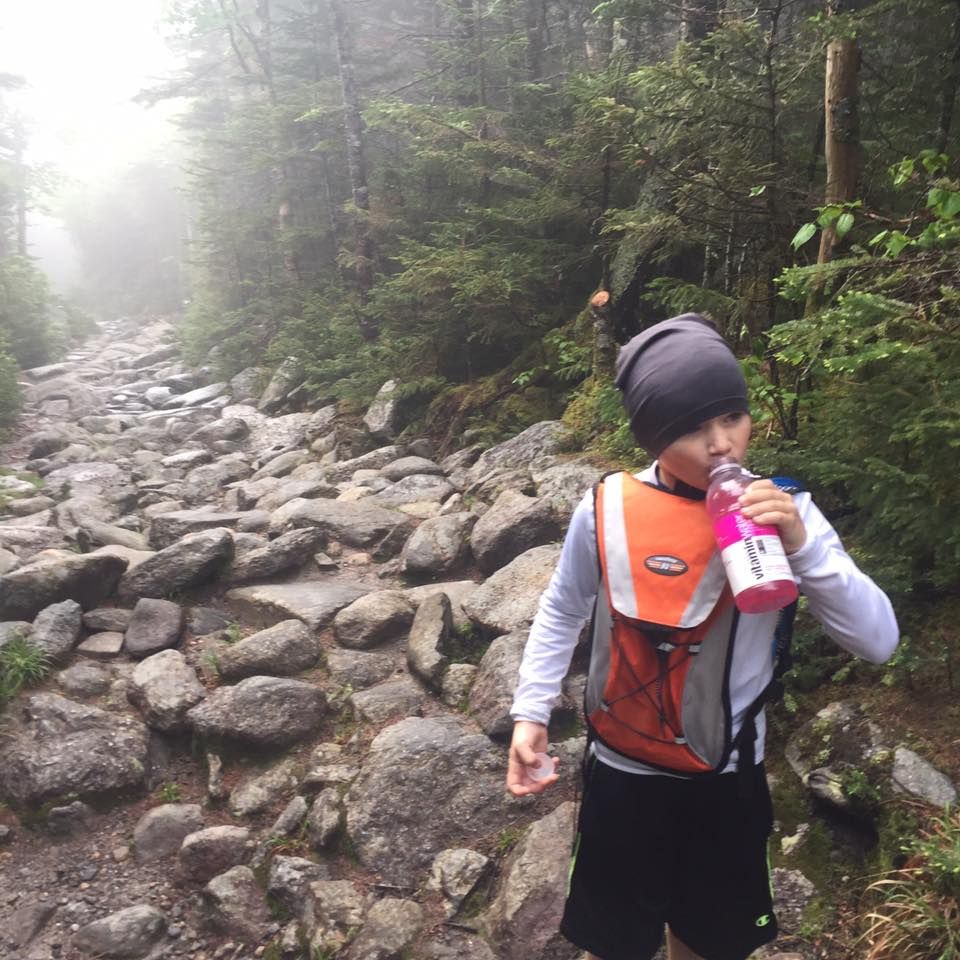 As you move along Lion's Head you're still pretty sheltered. Beautiful trees and some views. All is going very well. I'd be moving along the trail and look back at him and think two things, why am I so blessed and who in the world is he talking to? Finally, I asked him who he was talking to. He just started cracking up and wouldn't tell me. I still don't know. Somethings are just meant to stay on the mountain I guess. After some pretty challenging stuff already, you begin to leave the trees and things open up.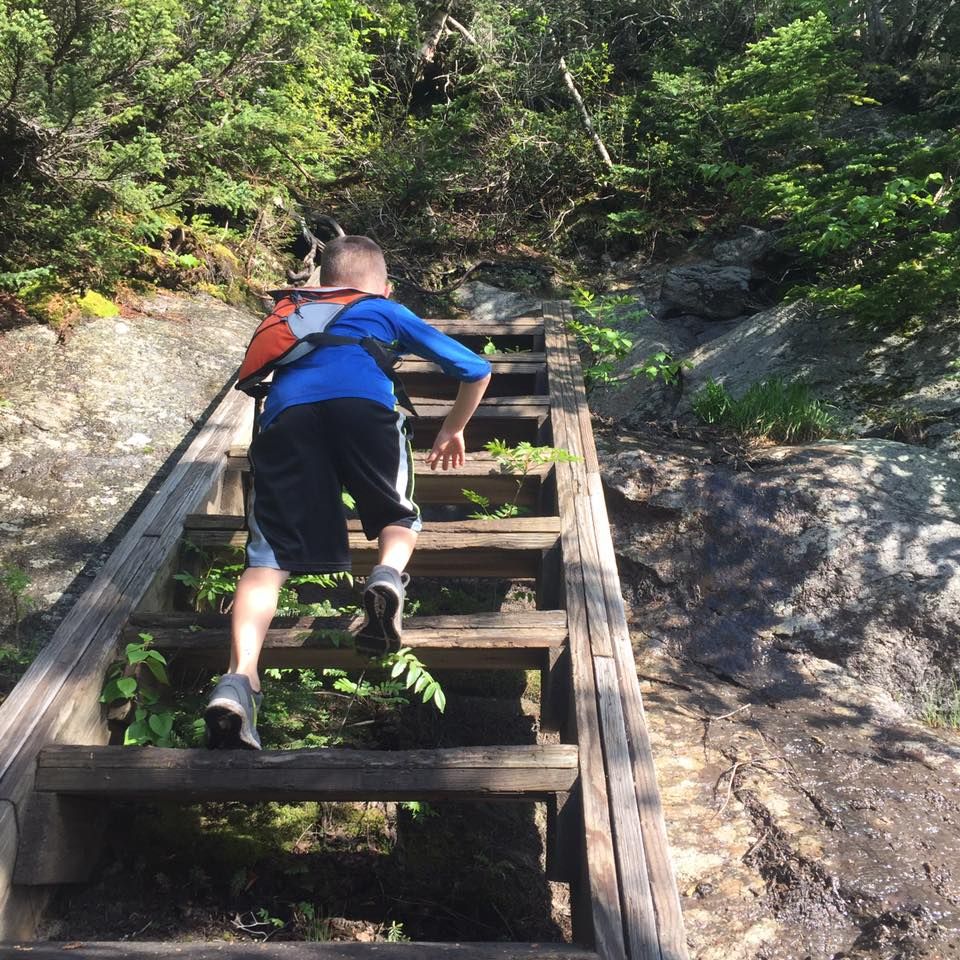 We all have those things that stop us dead in our tracks and leave us in awe. A few for me are my children showing unprompted kindness to each other, a duck that is fully committed and cupped coming into the decoys and the views in the Whites. As soon as the views fully open up, I become like a 7-year-old. I cannot get enough. After a little less than two miles on Lion's Head, you reconnect with The Tuckerman's Ravine Trail and you are almost there. Now's a good time to take a break. You have some real rock crawling ahead, so slow it down. After having some applesauce and water, we headed up.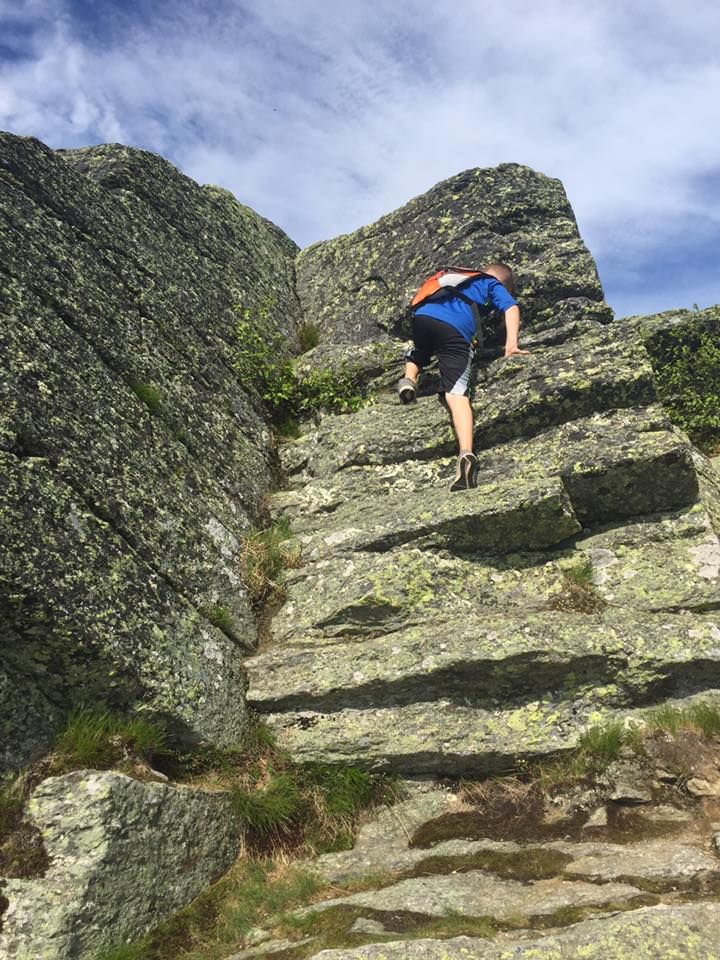 The trip thus far was perfect. The boy was unbelievable. I mean there are times at home when the "winyness" can come out, but not today. The weather had a lot to do with it, but he was in it. He was there. He was with this dad and he was conquering the world. I'm still asking at this point who he was talking to earlier and he's ignoring my questions completely with a crooked little smile. We have around a 1/2 mile or so to go by this point. It's very steep and fully exposed. No trees, birds or anything but rocks. The end of the story is beautiful. Well, beautiful to me and beautiful to him are different. Beautiful to me is our accomplishment. The summit!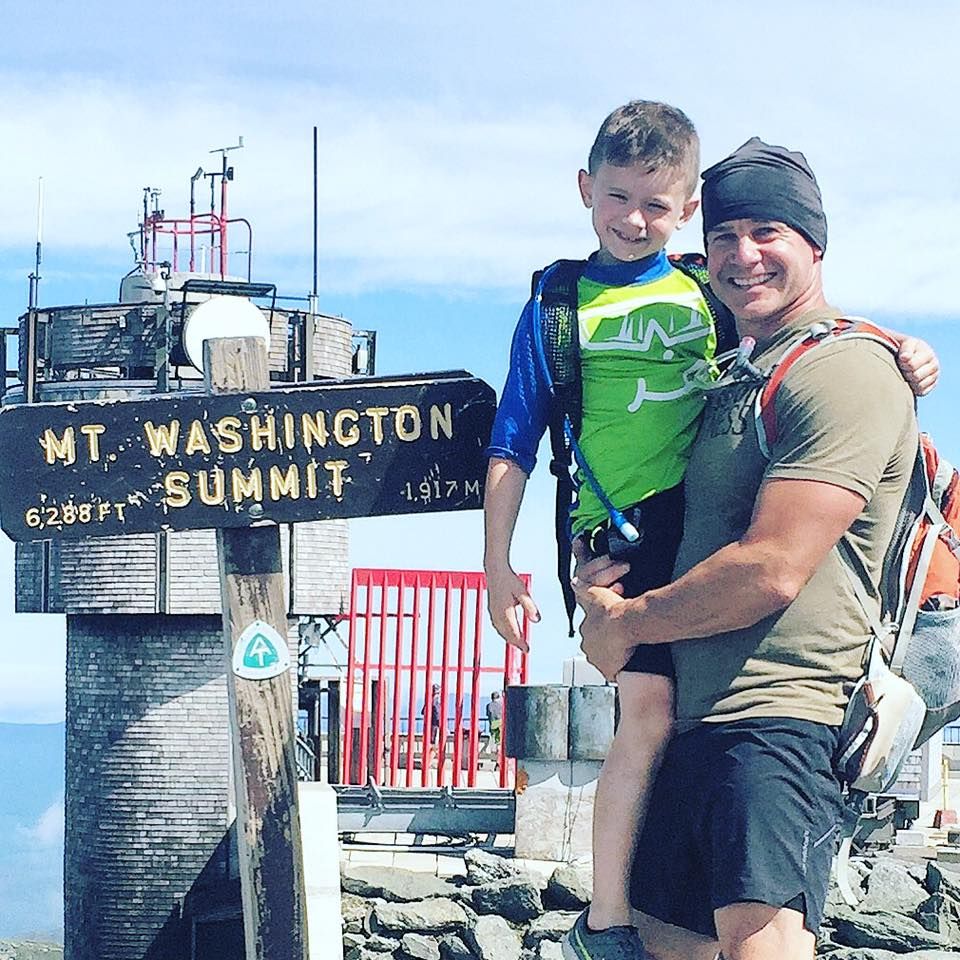 The chatting, cuddling on the rocks, laughing and of course, the finish. Beautiful to him? A Sprite and a hot dog.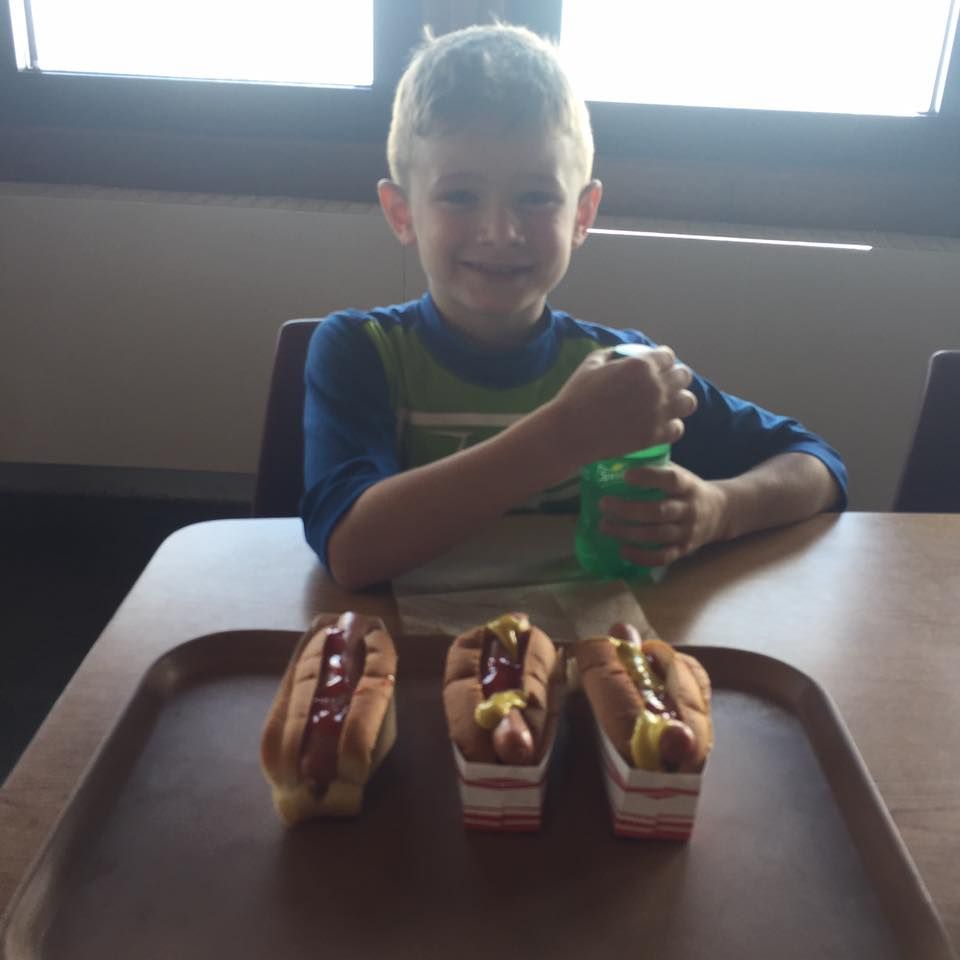 Yes, that's his beauty. He has no idea what he just did. No matter how much I tell him it was amazing, it's just not a big deal. The big deal would have been if the snack bar was closed. We hung around the top for an hour. There's some fun stuff to look at and a neat museum.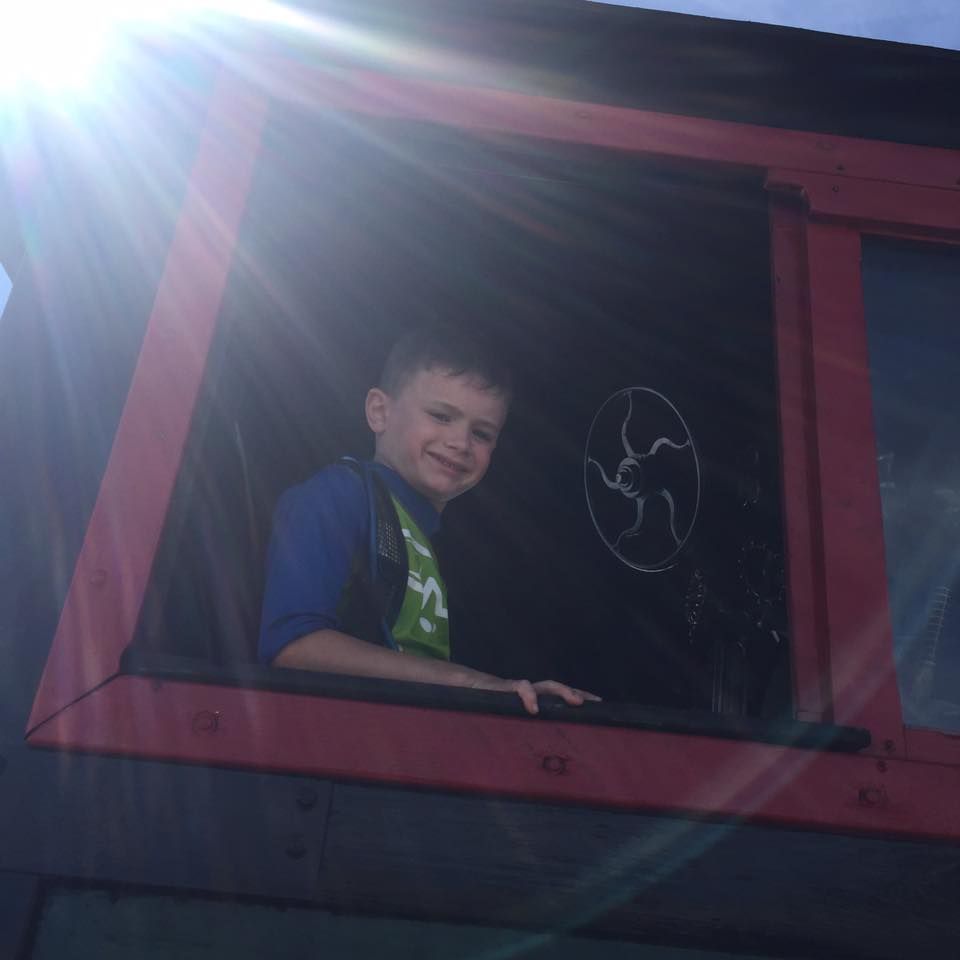 The finisher of the Mt Washington Road race was just crossing the line by time we got out outside. I have to admit, going into the descent I was worried he was worn out and it was going to be a struggle. To my surprise, he was bouncing down the mountain like a rabbit and happy as a monkey.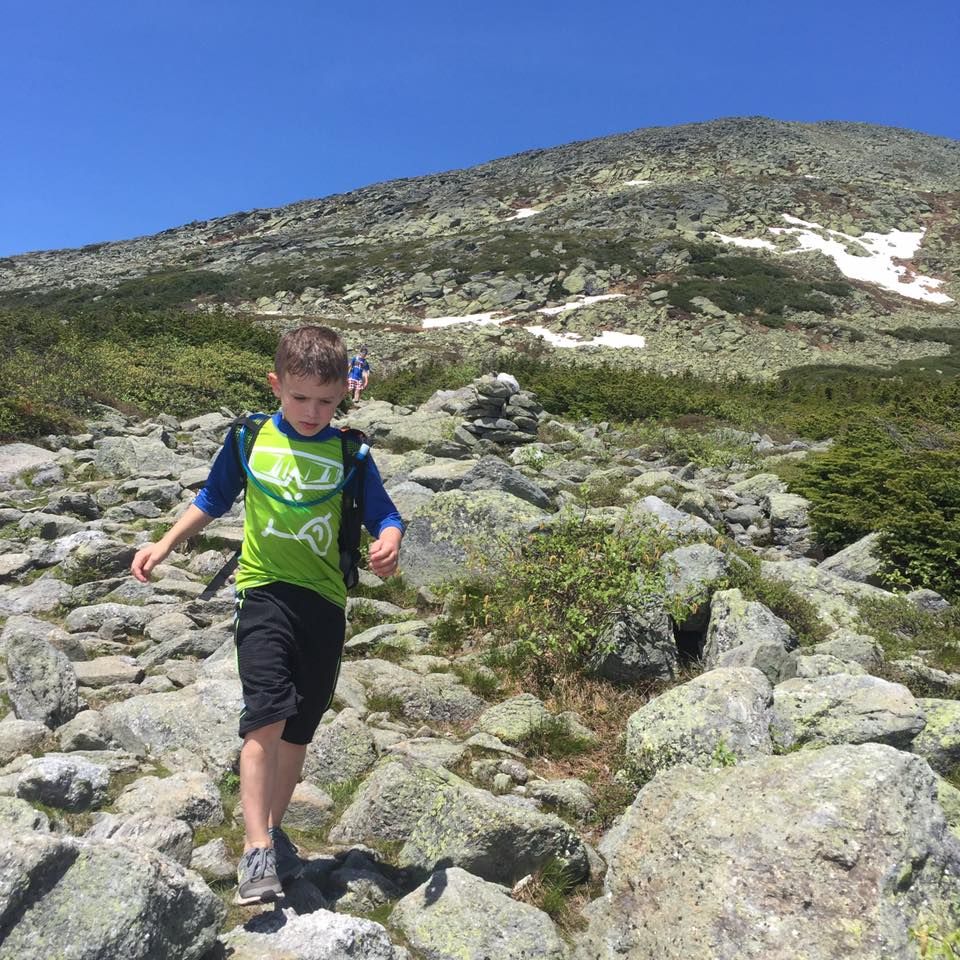 We started passing people on their way up and the question was always the same, "How old is he?" Even now as I type I vividly remember the pride I felt. My job as a dad is to share as many experiences as I can in a short amount of time. Give them some things to look back on and to cherish. You don't have to take your child up into the mountains to be a good parent, guardian or mentor. You can do anything with them that they cannot do on their own right now- something they can duplicate later in their life without a lot of money. But, conquering something with "The World's Worst Weather" in it's title is pretty amazing!