For inventors, by inventors. Go Gear Direct is a marketplace built to help inventors launch new outdoor gear and firearm accessories as well as to provide access to proven, high quality gear by seasoned American Made brands.
---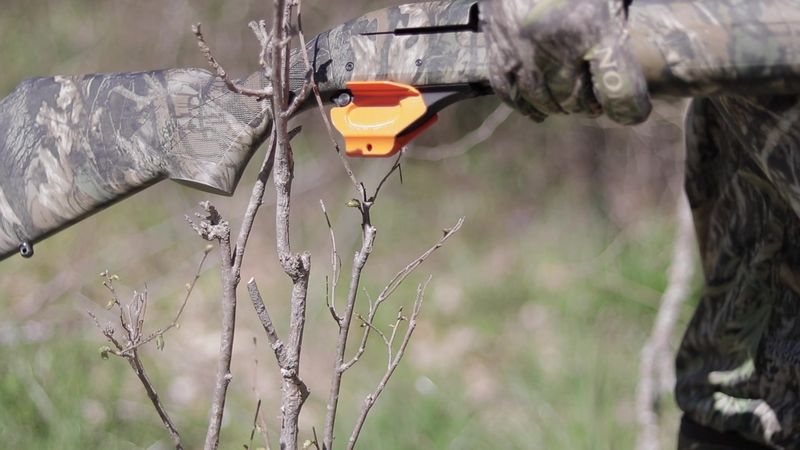 Go Gear Direct gives inventors, like Trigger Safe, a platform to provide outdoor enthusiasts with innovative gear for hunting, target shooting, and outdoor pursuits.
We all joke about dreaming up the million-dollar idea. Just invent one awesome product and we'll be set for life. Well, launching the latest innovation is harder than you'd think.
Between 1997 and 2017, inventors filed more than 10,000 patent applications for firearm and outdoor accessories. But, only a scant few of those ideas ever made it to the market. In fact, 95% of all U.S. patents fail to be licensed or commercialized, according to Forrester Research. This is partly because huge corporations with big bureaucracies stifle innovation. It's also because many retailers will only carry products that have been on the market for at least three years.
That's where Go Gear Direct comes in. The company's passion is helping inventors realize their dreams by bringing their new products to the market. Go Gear Direct finds and sells via an e-commerce platform top-notch accessories for hunting, target shooting, and outdoor activities like hiking and camping. While inventors gain a new sales channel, they also get the chance to engage true enthusiasts who will really appreciate their innovative products.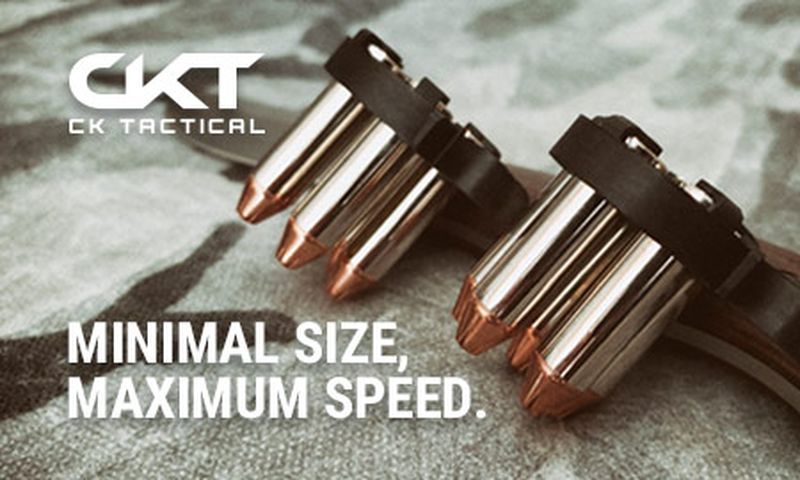 Go Gear Direct helps inventors, like CK Tactical, provide solutions to old problems.
"These inventors are bringing forward superior products," says Ginger Chandler, President and Founder of Go Gear Direct. "They are providing solutions in areas that nobody knew existed as a problem. They have brought innovation to a tradition-bound firearms industry and outdoor enthusiast. It's Go Gear's drive to help bring these inventions to market"
Inventing a New Career
Chandler developed a deep appreciation for inventors while working in product development for some of the largest shooting sports companies in the world. She frequently received letters, email messages, and proposals from entrepreneurial inventors. At trade shows, she also encountered inventors with well-thought-out products that clearly solved problems and improved the performance of products already on the market.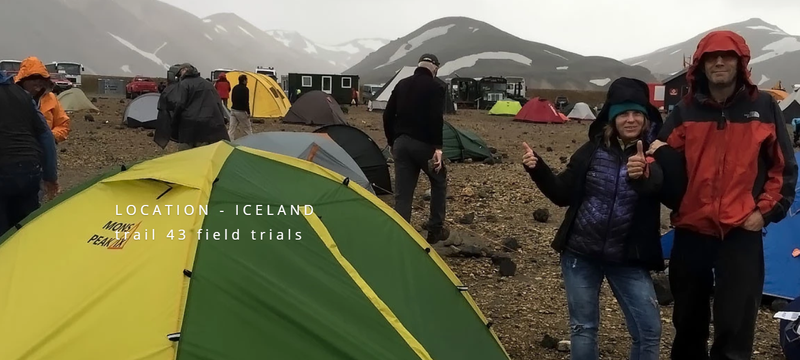 Go Gear Direct shares a passion with Monspeak IX to bring innovation to outdoor passions.
Unfortunately, in the corporate world, new product design is a formal, structure-driven process. Despite seeing the value of these product presentations, Chandler had to tell the inventors that the company wasn't interested.
When Chandler left the corporate world, she wondered if there was a way to help these inventors. She researched patents and reviewed products from individuals and small companies she had encountered and was surprised to discover the enormous number that had not made it to the consumer.
Chandler had heard many stories about people taking out second mortgages and betting their savings on the success of their ideas. "Selling the products on their own was so hard. When they ran out of money, they put their ideas on a shelf and got another job," says Chandler. "If I can help them realize their dreams and help them grow sales, that's fantastic. At the same time, I get excited about bringing something new to the market."
Some of the brands on the Go Gear Direct site may be hard to find elsewhere, but their products are worth the search. Some are established, successful brands that benefit from the exposure Go Gear Direct can provide. Others are new start-ups that Chandler believes have great potential.
High-Quality Products & Service
Chandler's reverence for hard-working entrepreneurs is tempered by a fierce commitment to product quality. "I value innovation, technology, and new ways of thinking that can come from small companies. On the other hand, you don't want to encounter situations where you can't fulfill a customer's order or face quality issues. If I have a supplier who can't meet customer service needs, I'll take them off the website in a flash," says Chandler.
When it comes to customer service, Chandler takes an old school approach. Recently, a hunter planning the trip of a lifetime contacted Go Gear Direct excited about a new product offering on the website but uncertain about the performance claims. Instead of pitching the product features and benefits over the phone, Chandler mailed the product to the customer the same day. This gave the customer a chance to test its performance before making the purchase.
"When I talk to people, I get a sense of who they are," she says. "If I think it's a good bet, I'll send them the product. I tell them, 'If you like it, pay me. If you don't, send it back.'" That personal service keeps buyers coming back to Go Gear Direct.
Chandler is continually learning more about her customer base, which is a mix of 40- to 50-year-old traditional hunters as well as 25- to 30-year-olds just starting out in shooting sports and other outdoor activities like hiking. The appeal of finding innovative products bridges generations within the shooting sports and common passions of hiking, camping and general outdoor activities. Both audiences are driving the success of the two-year-old company. Launched with 10 brands, Go Gear Direct now offers more than 60, with new brands and product categories on the way.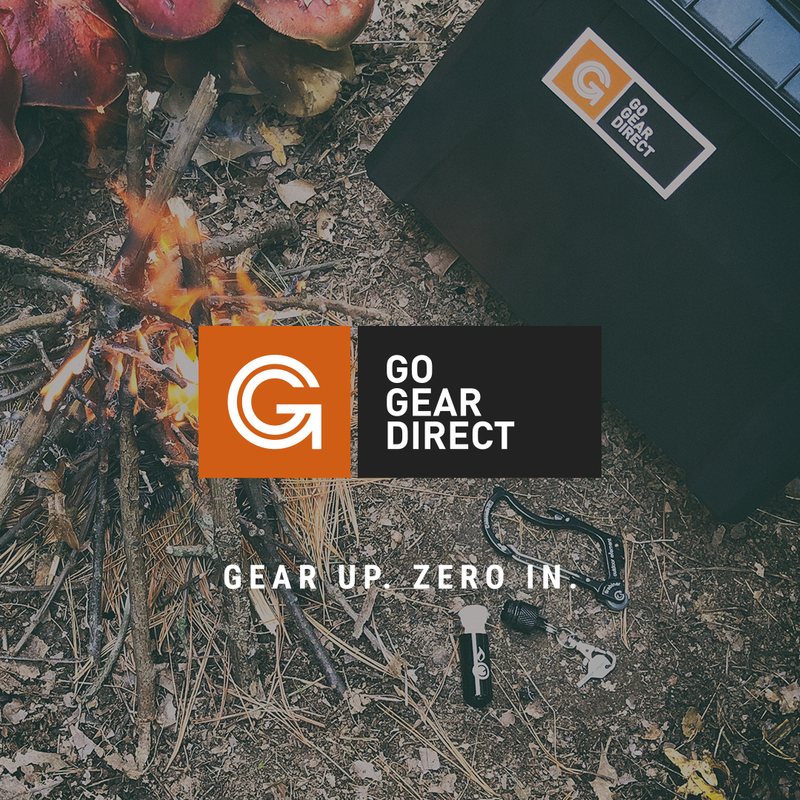 Go Gear Direct creates product packages to meet the specific needs of customers and make them aware of new items they might find useful.
While Go Gear Direct sells individual products, it also creates product bundles, or "kits," that contain specialized items and are compiled quickly to react to customer needs. Using industry experience and input from customers, the company offers these kits to give customers ideas of additional items they might find useful. Plus, the product bundles provide bigger savings.
"I enjoy watching what people build, and then putting together new product packages," says Chandler. "When I see a trend unfolding, I can pull different products together. Or, if a consumer has an idea and I like it, I can create customized kits very quickly."
Looking to the Future
While Go Gear Direct has so far focused on products and accessories for shooting sports and hiking/camping, Chandler says she sees opportunities to serve other categories. "Our consumer has many interests and I can see us adding inventions in other areas such as fishing and archery," she says. "I want to keep the door open to any invention that can help my customers pursue their passions."
As Go Gear Direct expands its reach, it will continue its mission to bring the most innovative gear to the market. Chandler and her colleagues know that to succeed in their mission they can't lose sight of the core idea that launched the company. They keep top of mind the knowledge that inventors are vital members of the market, and they need an advocate and helping hand. As the number of retailers declines and competition online grows, inventors will need even more assistance and encouragement to launch new ideas. Now more than ever, it's not enough to just have a great dream—you also need great partners to make the dream come true.
Written by Lou Dzierzak for Matcha in partnership with Go Gear Direct.