For inventors, by inventors. Go Gear Direct is a marketplace built to help inventors launch new outdoor gear and firearm accessories as well as to provide access to proven, high quality gear by seasoned American Made brands.
---
Getting ready for the duck season is bitter sweet for me every year. I'm just coming off of the hiking in the White Mountains season, which in all regards is the entire year, but I'm referring to the summer season which I love. The kids are heavy into sports and this year my gun dog is a season away from her time in the blind. I usually don't put a huge effort into getting out for the early season up here. If I can get out I do but just like I love the mountains in the heat, I love to waterfowl hunt in the cold.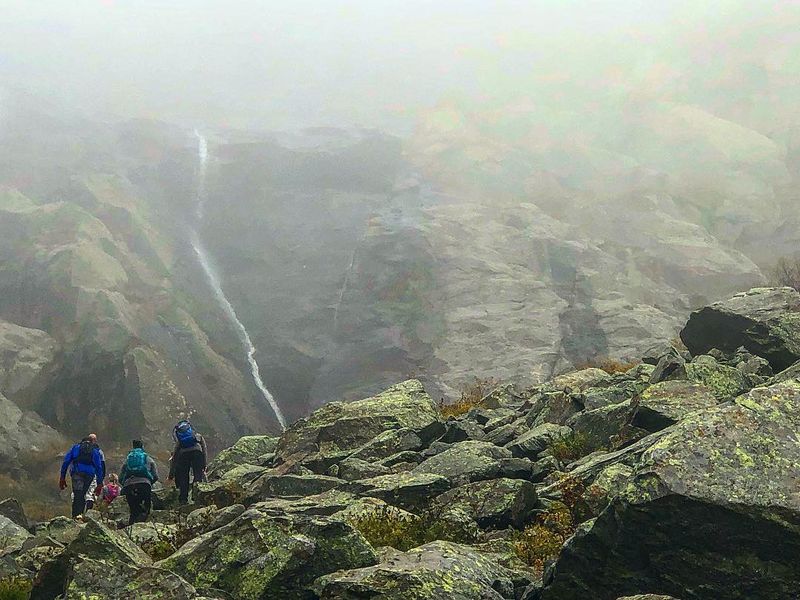 This year is no different, I'm in the chasm between early season and late season. It's roughly a 30-day window between mid-October and mid-November. The resident birds just got banged up pretty good for a week and the air is starting to get crisp. Just took the ac's out of the windows and stacked all the bags of wood pellets. It's right about this time that I start to get the call of the duck. Similar to the call of the mountains, just a little raspier. I find myself heading into the swamps to just poke around. I cannot explain it, but hiking in the swamp and hiking in the mountains are not the same but special in its own. Any hikers out there will understand.
The second thing I do after meandering through my local swamp is get the decoys down from the rafters. I have a stockpile of custom corks that I cannot live without. Let me also say that I do have plastic deeks. They have a very specific purpose for me. Weight. I will hike in a mile sometimes though the brush and mud with full gear. The corks are too heavy for me these days. The old days were a little different, but I do love my corks.
---
---
---
Next, I break out the ammo cans. 99% of the time, I wipe down all my ammo after hunting. NO matter how religious I am about it, the same thing happens every year. I crack open my box and boom!... I have a half dozen that look like I'm the biggest hack there is. The rust can be a half of an inch thick and I swear I did a better job than that. I also thought I had way more ammo left over than I do. I was even thinking to myselft that I can spend the extra ammo money this year on some Thai food instead, nope… not this year…again.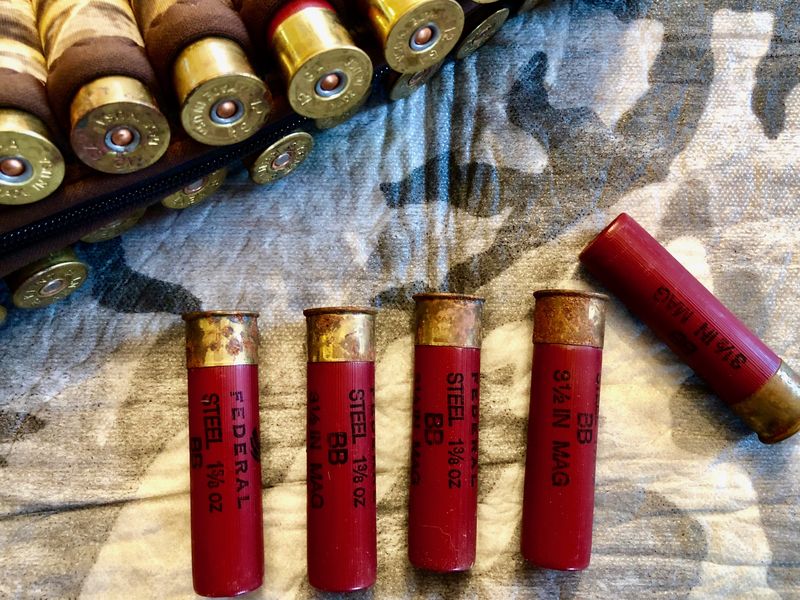 ---
Waders and calls are next. Look, I know you can probably throw your waders down in the basement on a bunch of old nail ridden boards and they never get a hole. Not me. I actually have to store away mine like they are the Mona Lisa. It's innevitable. They'll never get a hole in the field but lay them down for one second and the "hole fairies" come and have a field day. Best solution I have found are my Vertical Gun Rack Wader Hangers. Rubber coated to keep them in place.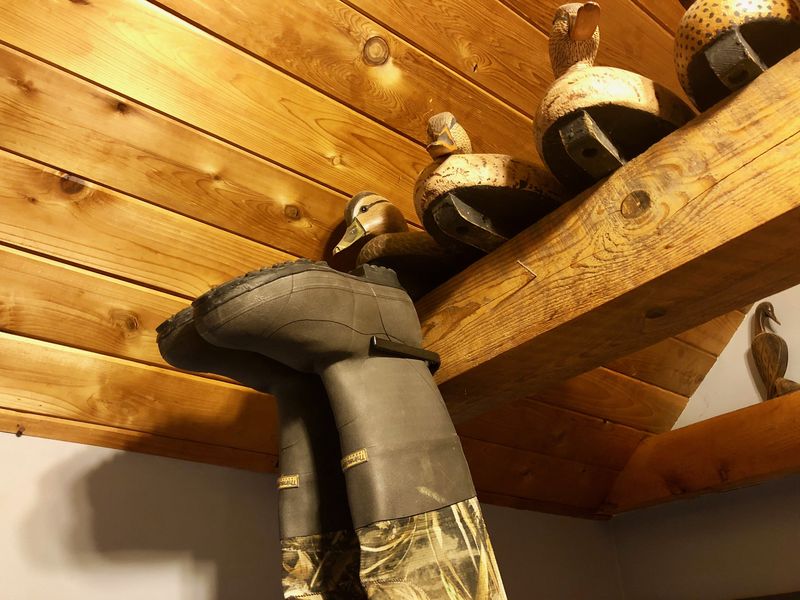 My calls have been hanging in the same spot for the previous 10 months. Every once and a while I'd shake the neighbors up with a high ball call during one of their bbq's. I love waking up the visiting grandfather while he sleeps in the hammock! Makes me chuckle now as I'm thinking about it.

---
---
---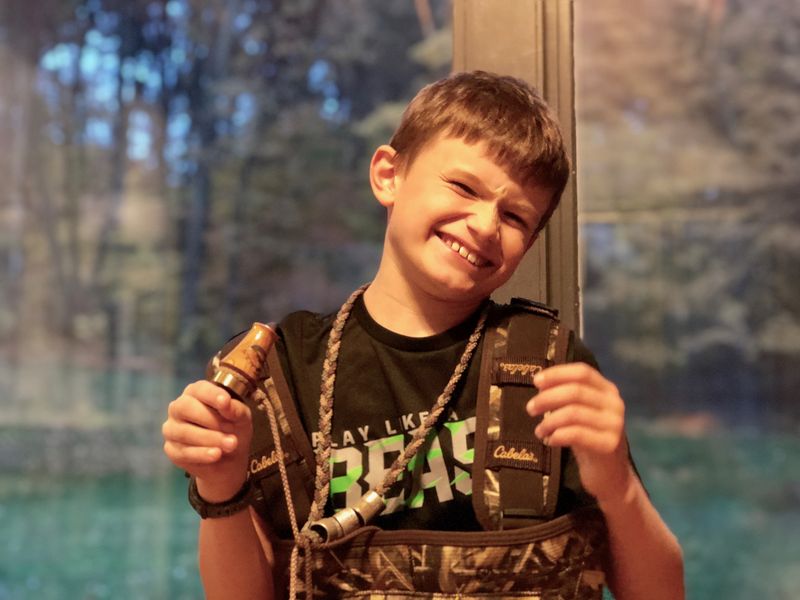 Last but not least is my Super Benelli Black Eagle with a Turkey Stock. I cannot give an honest answer as to why I shoot with a grip. Just love it and shoot fairly well with it. When she finally comes out of the locker I know it's go time. I break her down, talk to her for a little while and then wrap up by inspecting all the scars and scrapes from the past decade plus. I'm almost instantly taken back to every time I tripped and fell in the water holding her high above my head as the water came gushing into the back of my waders. Or that time I switched to lefty out of a layout blind, shooting into the sun dropping the sweetest Drake Eider I've ever taken. Then all the times I spent kayaking the Hudson with her in the ready position getting soaked with spray from that historic river.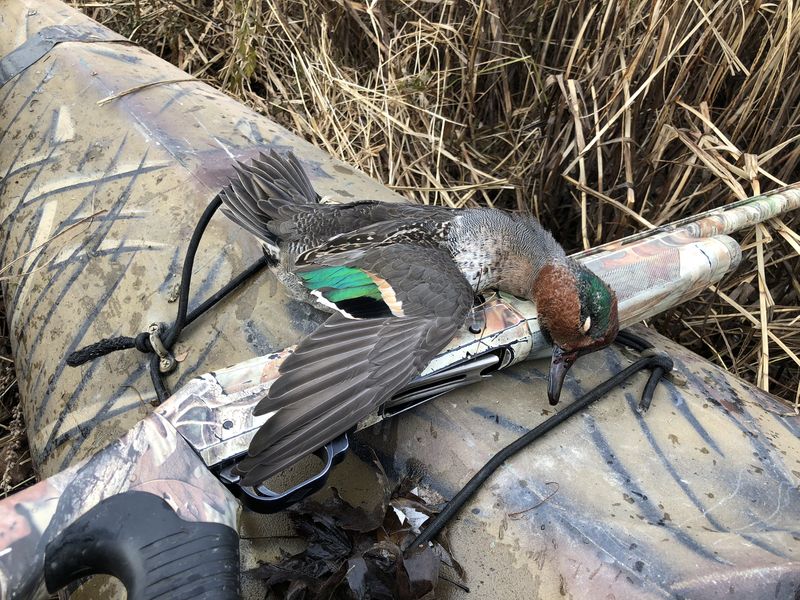 Getting ready for the season is always a special time and this year is even more special. I'll be bringing my oldest daughter with me. As I type this she's going gang busters on the online hunters training course getting it done in time for late season. We all get ready for the same day in different ways but the memories and goosebumps are all the same!

Happy Hunting!