For inventors, by inventors. Go Gear Direct is a marketplace built to help inventors launch new outdoor gear and firearm accessories as well as to provide access to proven, high quality gear by seasoned American Made brands.
---
---
I have to go full disclosure here. To go into a swamp, looking for ducks without my waterfowl gear is definitely not normal. I feel something special when I'm gearing up with my favorite shotgun, waders, a bag of deeks and as much 3 shot as I can carry. I change; it's like I'm back to who I was created to be when I step into the field and start looking, listening and picking a spot to find some birds. Today was new and almost as exciting. I say almost only because I knew the end result was going to be an empty bag limit, and no spent shells in my pocket. I did keep an open mind though, and was pleasantly surprised. My adventure today was not only something new, but with a special human being. My step-dad, Peter Wolchowski, has been bird watching for 50 plus years. He's a project coordinator for a Youth Services Town Program. He works with kids and gets them outdoors, bird watching and hiking, all while passing on a love and respect for nature.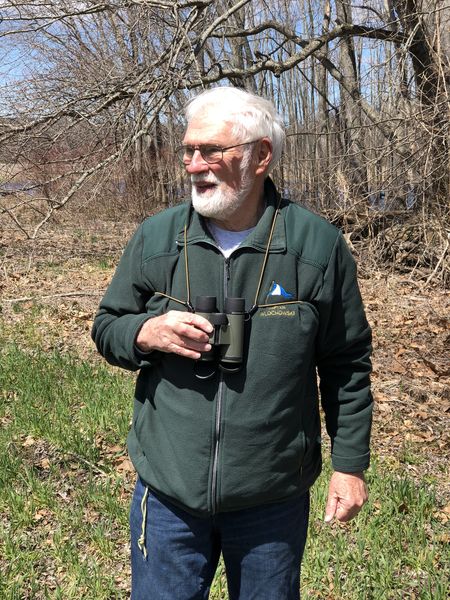 We decided to go in the mid afternoon which is not optimal, but the day was too perfect not to sneak out there. We ventured off into The Wangunk Meadows Wildlife Management Area to start our hunt, well our "watch". Wangunk Meadows is a mix of farm land, swamp and hardwoods. We had 637 acres to ourselves.

The gear today was minimal in comparison to a duck hunt. Apparently, all you need is your trusty journal, a pair of binoculars and a trick Ultra light Bino Harness. To say I'm into quality gear is accurate. I have more bags, cool neoprene shell holders, knives and gear boxes than one person should have. I need to know I'm packing stuff that will get through the adventure. The cool factor is there but functionality first, always first. I was armed (not really armed, but sounds tougher) with a pair of Meopta 8 x 42 bino's, a Bird Journal from Rite in the Rain and a RYO Ultralight Bino Harness. Oh and a pen. You've failed before you've begun, if your without your writing utensil.

---
---
---
---
It's springtime in the Connecticut River Valley which most years means the river is high and spilling into the surrounding fields. The fields we are in are farmed for corn. The State has the farmer leave the stalks up for the pheasant season. It appears that corn was skipped last year, but the water didn't miss it's call. With the flooding fields and timber it was perfect for ducks.We immediately saw the usual for our area. Mallards and Wood ducks. The Meopta binoculars were crystal clear and instantly available via the Bino Harness. Some say "glass is glass", but Meopta goes above and beyond. These Bino's have a wide field of view (128m). Using glass with smaller magnification, I was given a bigger picture which also adds stability. This combination was perfect for gawking at a bunch of Woodies in flooded timber that I couldn't shoot and watching them laugh at me as they flew away. They also come with a life-time, transferable warranty.
---
Peter and his son have created a brochure with some tips or using your binoculars:
Just with your eyes, find what you see through the binoculars. Look for movement in the trees or on the ground and keep you eyes focused on that movement or object.

Without moving your head lift your binoculars up to your eyes as you continue to look at that object. Resist the natural impulse to look down at your binoculars as you lift them.

Using a variety of fixed objects, keep practicing this over and over again until you always see the object the first time.
---
The slickest thing I had today was the RYO Ultra-light bino harness. It takes a lot to make it to the "that surprised me" gear list, but RYO got me. I'm a travel light and tight guy. I can't have stuff bouncing around aggravating me and this product measured up. It has a ton of options for wear, but as is, it keeps your binos tight to your chest and the elastic cord allows for easy and quick access. When you're done, they gently snap right back to the ready position. The only thing I can compare it to in "duck guy" language, is that perfect hunting hat. The one, that when you put it on, it just feels right and makes you shoot better. Not sure if that helps, but it really was that good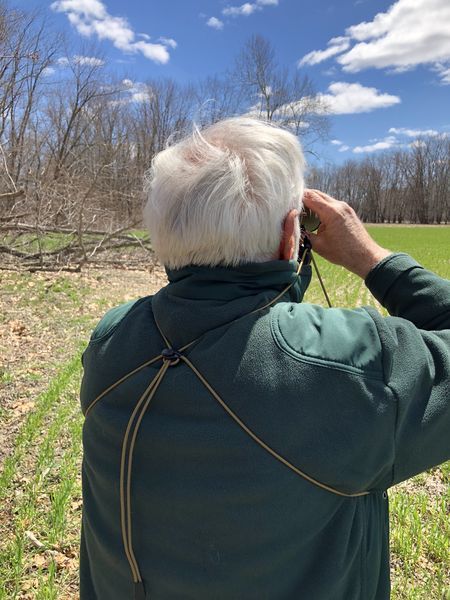 and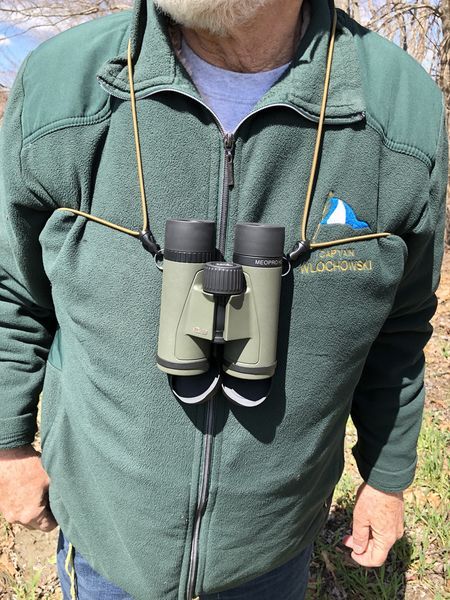 The gear that made me feel like an official "Bird Watching Team Player" was my Birding Journal. Rite in the Rain nailed it for bird watchers. It comes with some fun facts and a couple tools to make your adventure and learning experience a little more authentic. If you missed it in it's name, you can actually "write in the rain" in this journal! The paper when when wet keeps its composure and documenting your "flea-twilled-bark-hatcher" won't be missed.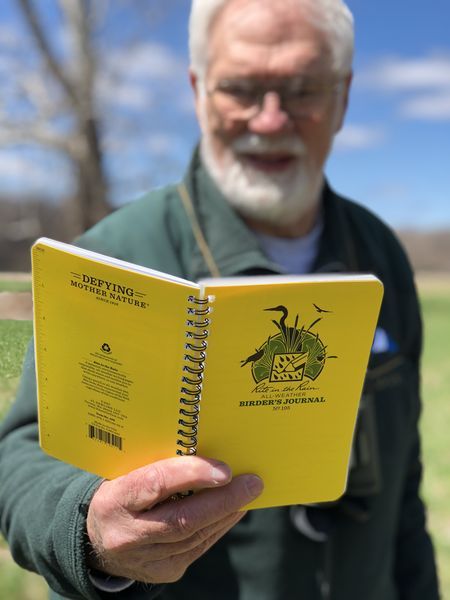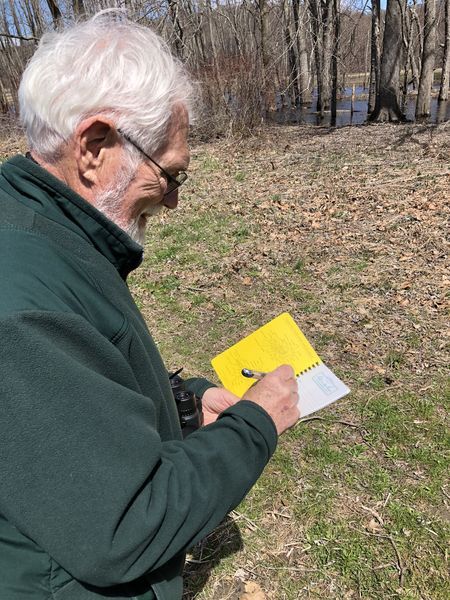 Pete's favorite thing about bird watching is you can literally do it anywhere. Unique birds can be found in flooded timber, the mall or any local park. I must say, to my surprise, I was hunting. I was quiet as I stalked, attentive to my guide and stressed out that the last bird I saw was the going to be the last bird we saw.
---
Tips from Peter's brochure:
First you look at their size. Use birds you are familiar with for comparison. Is it Robin size, Crow size or Sparrow size?

Pay attention to color. In some birds it can be very helpful, but many birds are drab, especially females.

Look at the beak. This is often a good clue to what kind of food it eats and what family it belongs to.

Look at the shape. Become familiar with general size and shape of families of birds.

Pay attention to habitat and behavior.

Listen to their calls and signs.

Check for eye rings, wing bars and tail markings.

Lastly, invest in a field guide for birds.
---
I definitely learned a lot and discovered a new appreciation for "gun-less" hunting, but the day ended with a twist. Just like with hunting, you can pack up and head to a new spot. We wandered a couple miles away to secluded pond and looked around the landscape. One of my all time favorite birds was present which is the Ring Neck Duck. A beautiful diving duck that pops into our area during hunting season and then back again on its way north later in the year. We also saw some swallows swooping around milimeters off the surface of the water, but then it happened. Right behind us was a little nesting box. As I approached it, this thing came flying out landed at my feet. I was terrified. I froze and was thinking it was a bat. A vampire bat, that was going to murder me and I knew my 75 year old companion had nothing to offer in any way of protection. I looked down and it was a rat. A RAT! I hate rats more than bats, but to my surprise it was something I had never seen nor did I believe that they truly existed.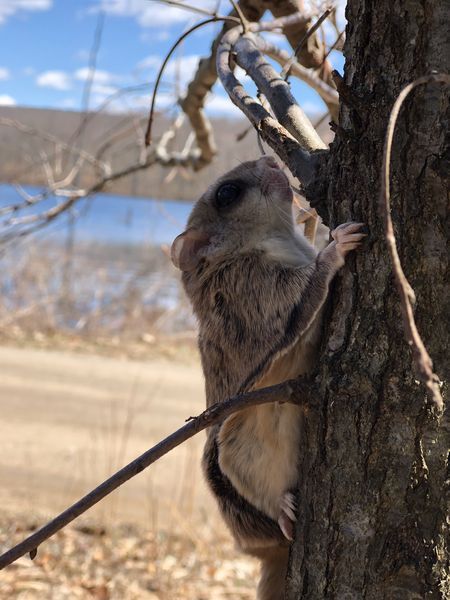 A Flying Squirrel! A squirrel that flies. I couldn't believe it. I was reduced to a giddy child that just got a note and .25 cents from the tooth fairy. I was within two feet of this little guy and I enjoyed every moment. Sold! I am officially on board with bird watching. I spent a couple minutes with him and then watched him climb his little tree and fly right over my head. You never know what nature will show you- maybe a bird, maybe a squirrel or maybe just opportunity to spend an hour or two with some amazing people, letting them share what makes them happy!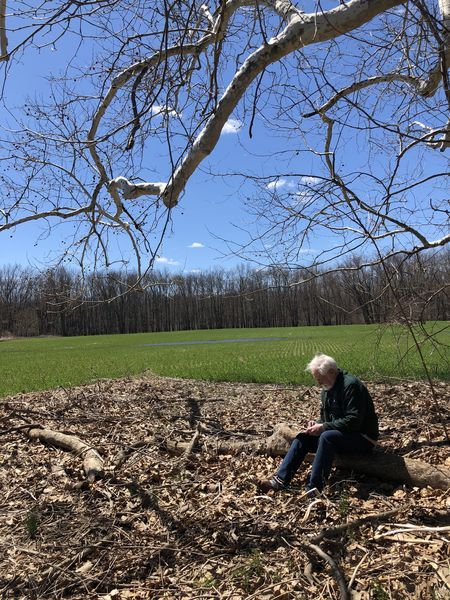 ---
---
---