---
Anna Kate is my middle girl. Smart as a whip and has a fiery side. That other side of her comes out in a New England "twang" when you request her to do something not on her radar to be done. Now you may never have heard of a New England "twang", but it's real, I assure you. She's a special human being. Loving, kind, brave and fragile like any other 10-year-old year little lady. One of her strongest traits is her ability to keep a secret. She is a steel trap when it comes to keeping something on the down low. She is the main player in our journey to become dog owners... again.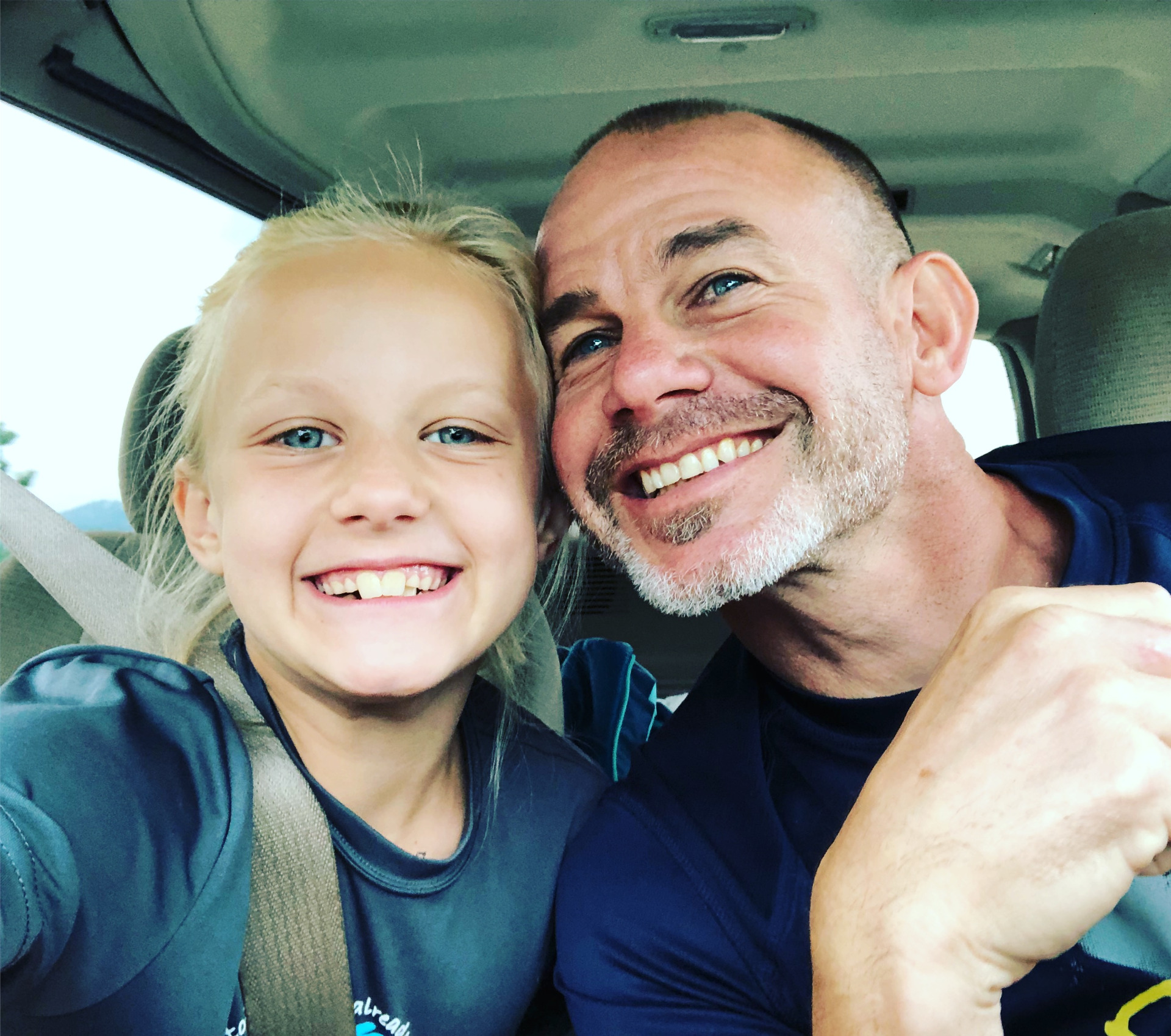 My first dog was a Yellow Lab named Boka. I've spoke of him before in my other blogs. Best dog ever. Yeah, I know... yours too, but my story, my best dog.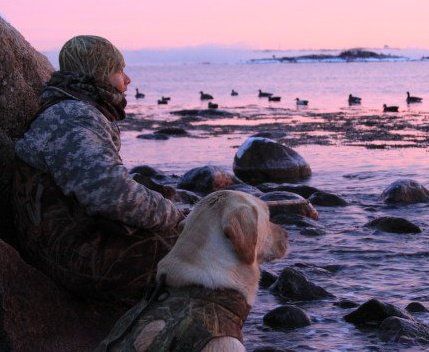 Boka was the very best hunting dog I've ever met based on my ability to train. I'm not a dog trainer but am passionate about waterfowl and upland bird hunting. Love it. He'd do just what I trained him to do, stay in the boat until I sent him out for sea ducks or some Mallards. Hunt out of a layout blind laying by my side. The only thing I couldn't get him to do was to stay put when geese came in hunting out of a ground blind. I'd go up to shoot, he'd be gone. Other than that, he was a great hunting partner and a great play pal for my kids. I have videos of my boy crawling over him head to toe and he would never budge. After a while he'd give me the sad eye look letting me know he was just about done. Miss him.
Before Anna and I decided to drive 2000 miles round trip to get a new dog I honestly tried to find something closer. A lab wasn't my first choice as I have had two already. I wanted a dog that could point and retrieve in cold weather. When it comes to upland birds like Woodcock and Grouse, a Lab is not on forefront of the best dogs to bring. I was hoping to get a Wired Haired Pointer, but after talking to few breeders locally it seemed like they wanted to move in with me for a month or two before selling me a dog. I'm exaggerating here, but you know when things just don't align, you have to move on. Then I tried to go the route of a German Short Haired Pointer. Saw they could be good duck dogs, but I'd have to think New England winter water would be way to cold for them to have fun. I made a couple other inquiries before I came across West Fork Kennels in Murfreesboro, Tennessee.
I didn't just end up in Murfreesboro; I had some help. Here's a good opportunity to shed some light on my personality. It's easy to get a feel for a person while reading their blog, but you never really know them without them sharing on a different level. I'm not a research guy when it comes to buying things for myself. I can't explain it. I have surrounded myself with very smart people over my life and learned to capitalize on their hard work. For instance, I needed a truck. I had a buddy that researched trucks for himself for what seemed like years. He pulled the trigger on a sweet truck, I was fine with his decision and went with the same brand. Another buddy shoots Benelli's, guess what... me too. My buddy, Tommy Gunn ended up buying a dog from a breeder in Murfreesboro, Tennessee and now we can get on with the adventure. Meet Maximus.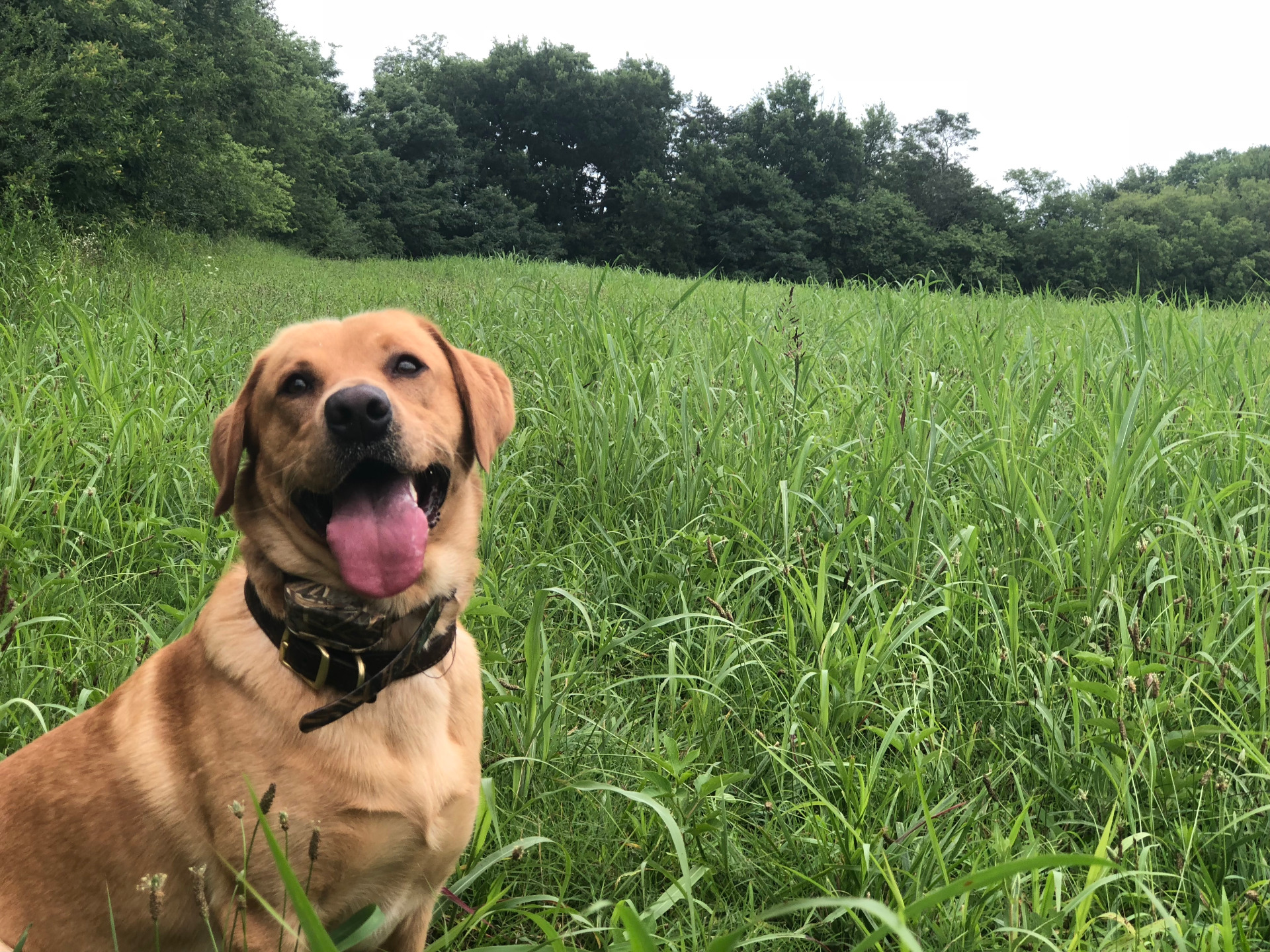 Max is two years old and last season had 274 retrieves of which 201 were waterfowl. Now, here's my point. Who actually counts how many retrieves their dog actually does??? You got it, someone that is passionate about dogs, hunting, bloodlines and water fowling! I'll get into Max's line in a later post, this one is about the journey, not the destination. Tommy Gunn, had been in the market for a dog for a couple years before pulling the trigger on Max. Max is a stout hunting dog and loving family dog- loves kisses and 200-yard blind retrieves for frozen ducks hidden on the side of a farmer's field. Sold, I'll take one Max please!
Enter Kona Lee.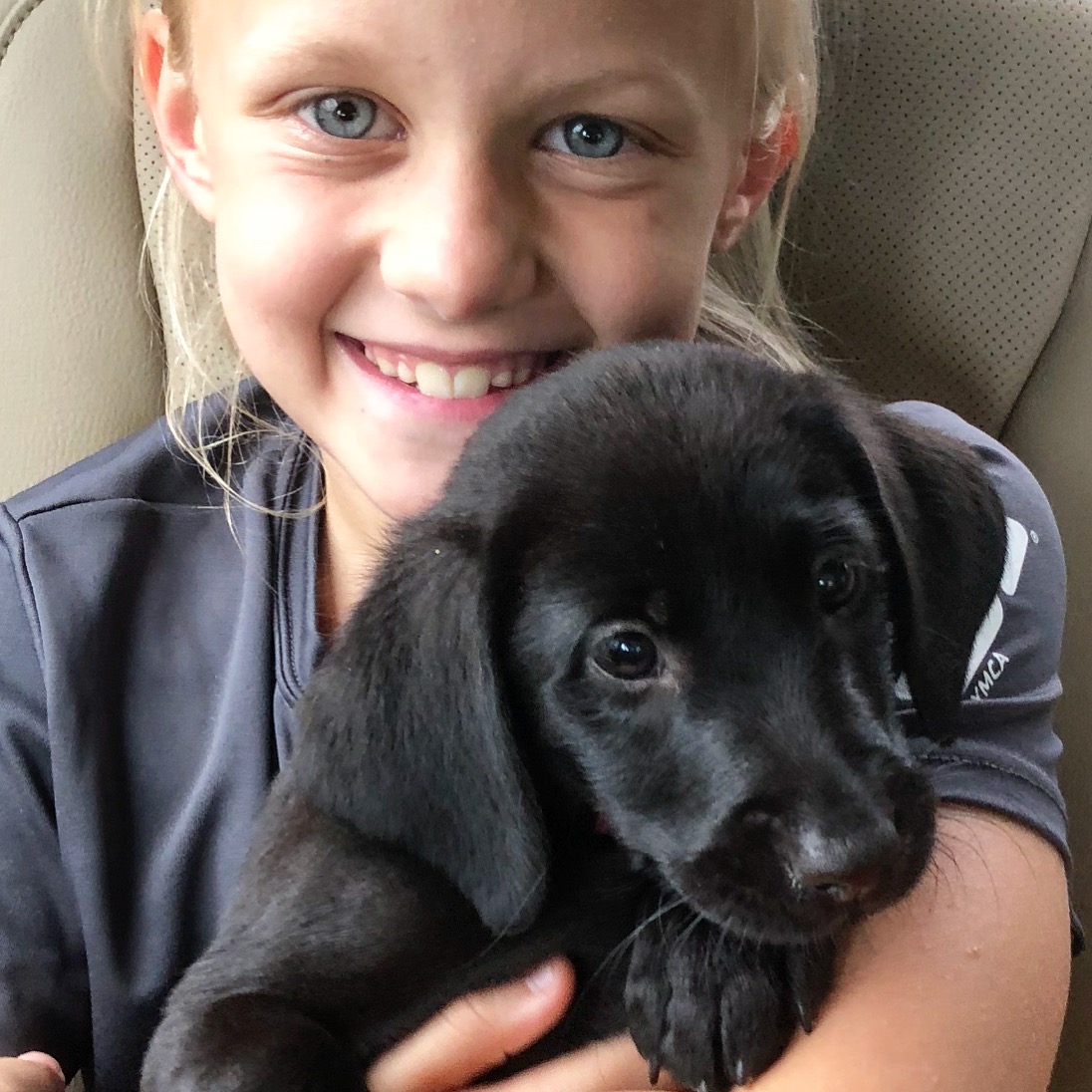 I mentioned earlier on how Anna is the best at keeping secrets. How it usually goes with three kids, if one knows something that the others don't, that something is usually thrown in the faces of the other siblings during a power struggle for couch position or whose hair tie is whose! Anna and I have been plotting ever since West Fork Kennels thought his girl dog was pregnant earlier in the year. I have to admit I was a little nervous about getting a dog again. With a house, kids and work, there's always the concern of handling everything and making sure a new little one gets the attention they deserve. I have pulled the trigger on a new pup in the past and if you're not ready, it's really not fair to that little dog. Turns out the breeder's first go didn't stick and we were back in limbo of what we were going to do. I guess I saw it as a sign that I wasn't mean to have a dog right now. That's another thing about me, I don't force things usually. I'm a praying man and can let things come when they will. That's not saying that if I have a 200-mile ultra-marathon on the calendar that I just pray that I finish and leave the rest to God. No, I spend weeks it seems in the White Mountains hitting as many peaks as I can in the time I have to sacrifice for training. If you don't do the work, the end result is almost guaranteed.
I put the idea of a dog on the backburner and sure enough the call eventually came. Puppies were on the way. After much thinking and chatting, we decided that if were meant to be, it would be. This was of course with some guidelines. I let Kirk, the breeder, know we'd only take a black female. That's it. Boka was a yellow male and I wanted to experience a little girl pup. I also knew about the shedding. Oh, the shedding us Lab lovers face all year long. Anyone that's says it only a couple times a year is the one selling the dogs. My house for years was filled in every nook and cranny with lovely yellow doghair. This time around I'm hoping the black hair can hide itself better.
When the pups arrived, the message from Kirk went like this, 'We have 7 pups... 4 yellow, 3 black. All male except for one female."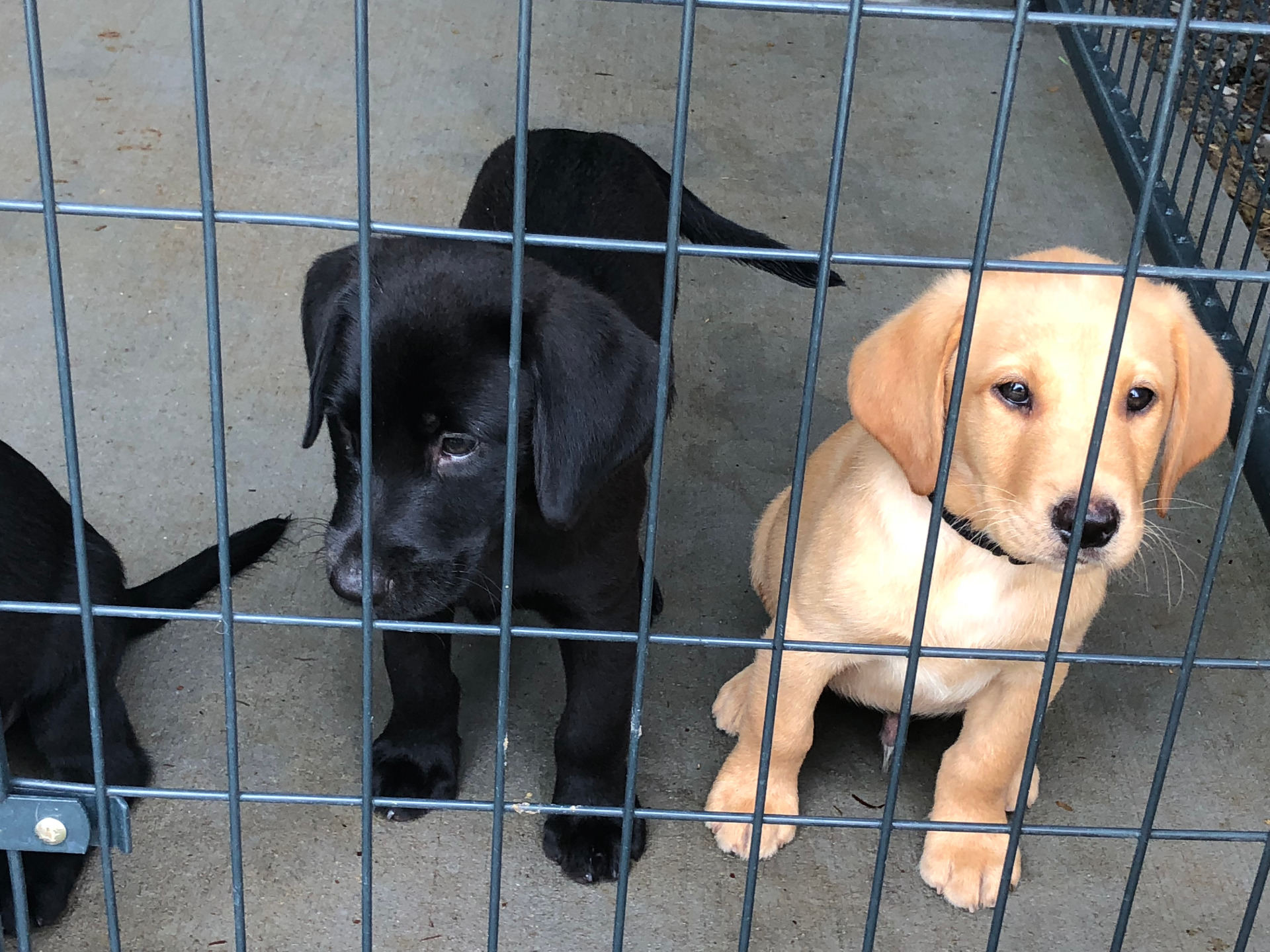 I'm scrolling down reading the text and hesitated. I let the drumroll sound in my head. I took a deep breath and scrolled down to see.... "She's black and she's yours!" 10 weeks later, Anna and I left for Tennessee still as a secret. We departed on a Friday afternoon and were home by Sunday night in the family mini-van. 2000 miles and more memories than any dad deserves. We laughed, cried, hugged, cuddled and even called 911 on the way home. Yes, many adventures we've shared and many more to go!

It's funny how we think we know what we want sometimes. We'll look all over for that one thing and when it doesn't work out, somehow we get exactly what was needed all along... a Lab. We're excited to share our journey with this perfect little, mischievous puppy.