---
---
Adjustable Gas Block
---
---
The Best Adjustible Gas Block available.
---
Take 10% Off Your Next Order!
Join the team that's driving innovation. When you sign-up to receive updates in your inbox on our Field Notes, Flash Sales, New Arrivals, & more, we'll send you a code for 10% off your next order!
---
---
Product Description
---
This adjustable gas block is 100% American made. from 4140 steel and comes with a black nitride finish.
Size is .750 and perfect for your advanced builds that require fine tuning. Comes with all the necessary set screws and adjustment screws.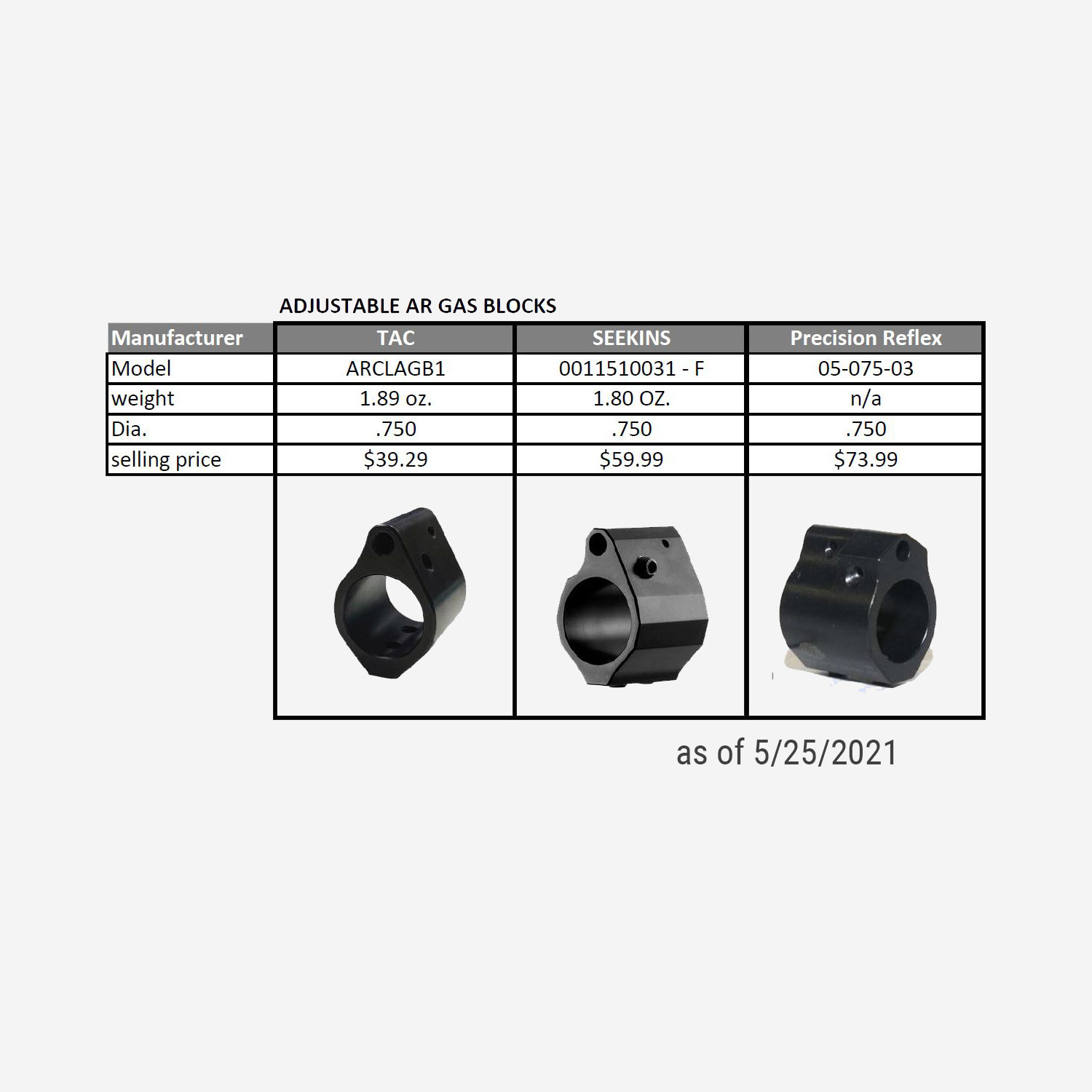 ---
Features
---
made of 4140 Steel in a Black Nitride finish
Size is .750; perfect for your builds
Comes ready for advanced builds that require fine-tuning; all the necessary set screws and adjustment screws are included.
USA Made
---
---
---